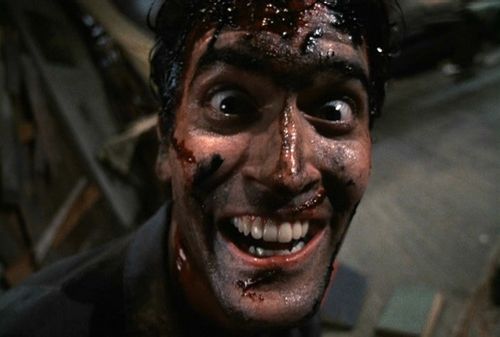 Well, possibly? It's hard to say for sure as we have a bit of a mixed message for you I'm afraid, and I believe the general feeling is, why not just make Evil Dead 4 anyway?
Campbell played one of the most iconic characters in horror history, Ash, and it is rumoured that Campbell has indeed read a script for the remake, and likes it. The remake has been in the works now since 2004, and Campbell apparently wanted to clear up rumours after constantly being asked about the Evil Dead remake.
He went to 'Reddit' to answer fan questions, and on the subject of the Evil Dead remake, he had this to say: "We are remaking the Evil Dead. The script is awesome. I will be one of the producers and play the milkman"
In firther comments he said: "In all honesty, we would love to make another Evil Dead movie. When will that happen? Who can say- we're all working on other jobs right now. We're no trying to dodge anybody's questions, there just isn't much to talk about. The re-makes gonna kick ass, you have my word!"
Mixed messages, one minute it's on, the next its not, the remake will kick ass, but every body's too busy, and who the hell is the milkman? The whole message just doesn't really make much sense at all, and so leaves us knowing probably less than we knew before. Will we ever see an Evil Dead remake? All I can say is your guess is as good as mine, and Bruce Campbells guess is worse than anyone's! I am baffled!