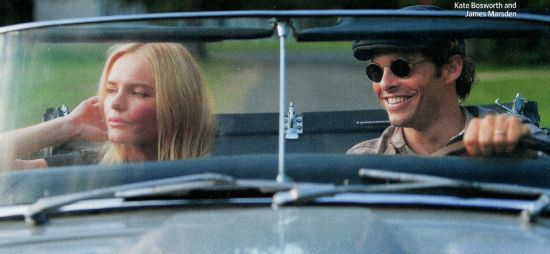 Due to be released in UK cinemas October 28th 2011, Screen Gems have just released two images of their Straw Dogs remake.
Directed by Rod Lurie (The Last Castle) the film tells the story of David (James Marsden) and Amy Sumner (Kate Bosworth). David is an L.A screenwriter and decides to move back to Amy's hometown in the deep south. Once their, tensions mount between the couple and while things seem like they couldn't get any worse, a brewing conflict with locals threatens their very lives.
The film also stars Alexander Skarsgard, James Woods and Dominic Purcell. The original films caused quite a stir on its release, mainly due to that infamous rape scene.
By Matt Wavish