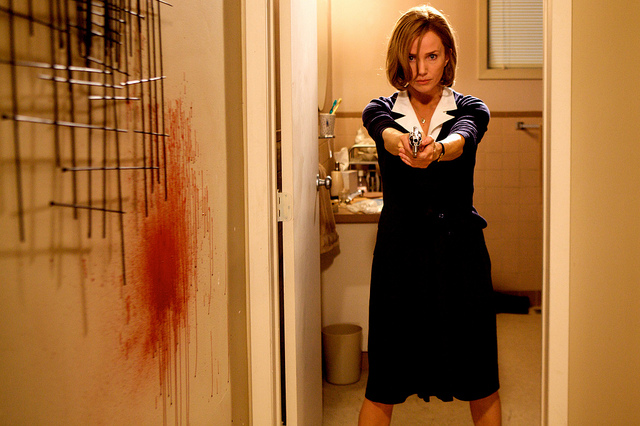 [youtube]https://www.youtube.com/watch?v=TcdfNJx68VM[/youtube]
As director Darren Lynn Bousman gets set to release the incredibly creepy looking 11.11.11 on, yes you've guessed it, November 11th 2011 (spooky eh), he passes the time by releasing this new 'Home-invasion' horror starring the woman with the face of an Angel, Rebecca De Mornay.
Mother's Day is supposedly a nasty little horror about two brothers on the run from the law. They plan to lay low at their childhood home, only when they get there, they find their Mother has been booted out in a foreclosure. Angry and bitter, the family gets back together and plan to take back their house, using threats and violence. You can see from the trailer what follows.
Home-invasion horrors seem to be all the rage right now, what with Cherry Tree Lane, Ills and the Strangers being massively popular. Granted Mother's Day does look a bit obvious, cliched and, dare I say it, 'safe' compared to those other films, it still looks like a jolly good mix of sex, violence and horror. Looks to be one of those horrors that easy to watch, easy on the eye and will do wonders for a Friday night.
The film is due to hit UK cinemas 10th June.