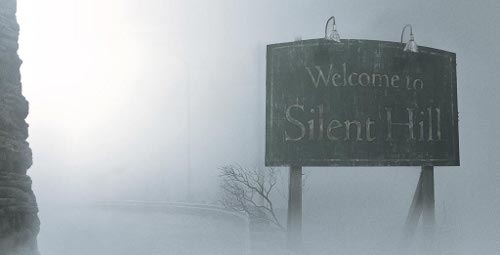 As the buzz around Silent Hill: Revelation 3D (yikes!!) continues to grow, it will no doubt only improve after two brand new cast members were announced. Carrie-Anne Moss (The Matrix) will play  'Claudia Wolf' and none other than Malcolm Mcdowell (hurrah!!!) will play Leonard Wolf. The two join an already incredible cast with Radha Mitchell, Sean Bean and Deborah Unger reprising their roles from the first movie, and newcomers Adelaide Clemens and Kit Harrington playing Heather Mason and Vincent respectively.
The new film is directed by Michael J Bassett who has some very impressive films in his CV including Deathwatch, Wilderness and Solomon Kane, so thee is no doubt the film should be very good indeed. The plot centres around Heather and her Father (played by Sean Bean) and how they have been runnnig from unknown forces for years, always one step ahead. However, on the eve of her 18th birthday, Heather's nightmares begin to get worse, her Father disappears, and she begins to find out eho she really is. The 'Revelation' as to who she is leads her deeper into Silent Hill, so deep in fact that she may not be able to escape.
On signing Moss, producer Samuel Hadida had this to say: "Carrie has displayed her enormous talent across all genres- from the Matrix trilogy to Memento- and we are delighted to have her join the world of Silent Hill. She will certainly bring a new level of excitement to fans of the videogame franchise".
Director Michael J Bassett said this about McDowell: "Malcolm is quite simply an icon of modern cinema and I've been a fan since I was a teenager when  I managed to see A Clockwork Orange. He has an amazing ability to bring new and unexpected dimensions to his characters and I know he will bring something unique and disturbing to Silent Hill".
Fine praise indeed! Silent Hill: Revelation is currently filming in Toronto.
(Source: Bloody Disgusting)
The film is currently filming in Toronto.