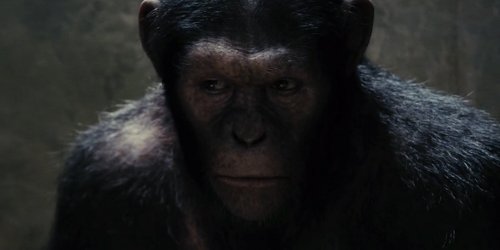 [youtube]https://www.youtube.com/watch?v=rqyKYrDta_E[/youtube]
Set in present day San Franciso, Rupert Wyatt's now re-titled Rise of the Planet of the Apes is set to hit UK cinema's sometime in August this year. The US will get the film August 4th, so with any luck our small little island won't be long after that.
Starring James Franco, Andy Serkis, Brian Cox, John Lithgow,Tom Felton, Freida Pinto and David Hewlett, the film is actually a prequel to Tim Burton's clever but not that well received remake of a few years back. The story focuses on scientific experiments that backfire and end up making the apes they are testing on super intelligent. Hence the name, ' Rise of the Apes', the apes 'Rise' up against humanity in order to win supremacy.
To be honest with you, i wasn't Burton's remakes biggest fan, however this new film looks a whole lot darker, more intense and far more sinister. Seeing the trailer, the effects looks incredible and I swear I saw a mini King Kong (Peter Jackson's Kong) jump out at one point! The scene with the ape sat at the end of the bed of a couple was incredibly creepy, and the faces on the apes look really unsettling, not quite human and slightly less ape-like. I believe it's the eyes, but either way it looks far more terrifying than Burton's almost cartoonish version.
I never thought I'd be saying this, but Rise of the Planet of the Apes had gone straight into my 'Must-See' list!