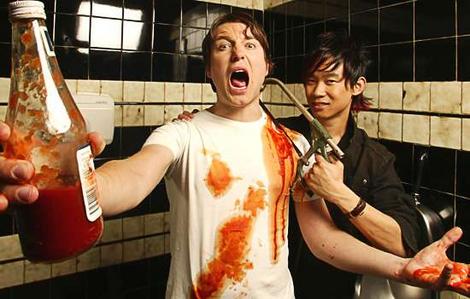 Leigh Whannell is the vicious genius who wrote Saw, Dead Silence and the son to be released Insidious. Not content with taking some time off, he has already penned a script for another horror, however, this time he is adding some comedy into the mix.
Called Cooties, the film sounds like an ultra violent comedy horror that is guaranteed to bring on laughs and vomiting, here is the synopsis that Whannell shared with Bleeding Cool:
"I actually just wrote a comedy about a zombie virus that breaks out in a primary school but only effects people who haven't been through puberty. There's all these little eight or nine year olds running around, and the teachers are holed up in the school. And the title of the film is …. Cooties! That's just an out and out comedy"
No word yet on when this will start filming, but it sounds ace. HCF will keep you updated.