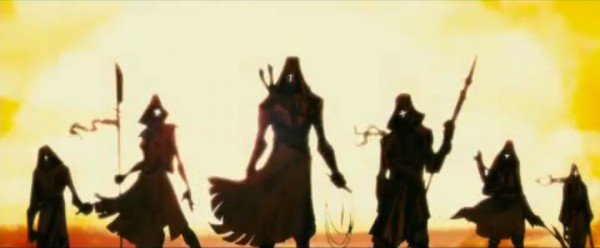 [youtube]https://www.youtube.com/watch?v=qVaA7WoCvNI[/youtube]
Introduced by one of the movies stars, Maggie Q, here is the animated prologue to the upcoming film Priest. Due for release in UK cinema's May 11th, and starring Paul Bettany, this animated prologue tells the history of the Priest's and their battles with vampires and it also tells of their demise.
Bettany stars in the film as one of the former Warrior Priests, and is forced back into action after his niece is taken by vampires. Ignoring the rules of the Church, Bettany's Priest head off into the apocalyptic wasteland to retrieve his niece by any means necessary. He also gets help from a former Warrior Princess who has otherwordly fighting skills, and his niece's trigger happy boyfriend.
Priest is gonna be huge, and after what seems like an eternity, the film is a mere two weeks away. My excitement reached boiling point ages ago, so I am counting down the days now until the glorious looking apocalyptic action come horror movie arrives.