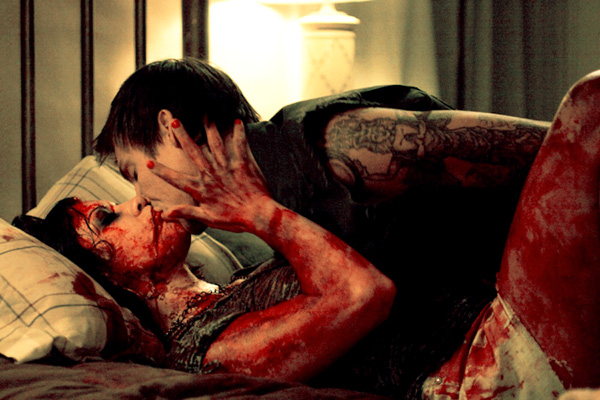 [youtube]https://www.youtube.com/watch?v=vy3KqUWg1IU[/youtube]
The Butcher Brothers (fantastic name) are well known throughout the horror genre, after serving up such delights as The Hamiltons and the April Fool's Day remake. Recently, news reached us of their planned sequel to The Hamiltons called The Thompsons. However, before that sequel arrives, the Butcher Brothers have been hard at work upsetting everyone at the Sundance Film Festival with this, The Violent Kind. Here is the synopsis:
Brace yourself for an unrelenting new horror classic that's scary, rough, and willing to break all the rules! Your life will never be the same when you meet THE VIOLENT KIND, a ruthless pack of unstoppable psychopaths terrorizing the wilds of Northern California. Now they have their eyes on young Cody, the member of a notorious biker gang whose ex-girlfriend, Michelle (scream queen Tiffany Shepis), turns up hysterical, drenched in blood… and carrying a dark, terrifying secret. Unrelenting and wildly unpredictable, this acclaimed shocker from the Butcher Brothers, directors of the horror hit The Hamiltons, shocked audiences at Sundance and takes you on a wild ride you'll never forget!
(Source: Fangoria)
The film is set for a DVD release in the US next month, so it shouldn't be too long to wait for it to hit the UK.