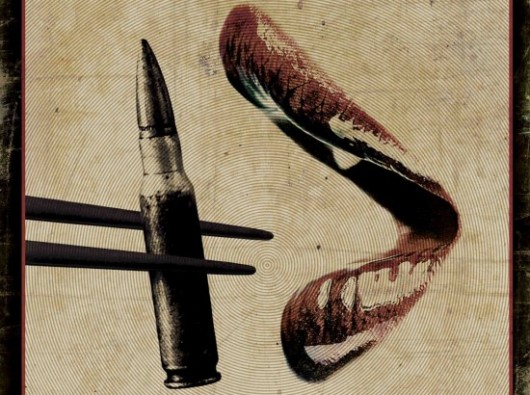 With a cast that includes Mark Hamill, Tony Todd, Danny Trejo, Jeff Fahey, Michael Biehn AND Sonny Chiba and centering on a naked Cortney Palm covered in sushi, how could Sushi Girl not have cult written all over it?
Director Kern Saxton is keeping the plot details to his Grindhouse style sleazefest heavily under wraps, but what we do know is this: Fish (Noah Hatthaway) has spent the last six years of his life in prison, doing time for his bank robbing mates and never uttering a word. To celebrate his release, the other four members of the bank robbing crew through him a special meal where they eat sushi of a beautiful naked woman (Cortney Palm) who has been trained to not respond to any problems that may occur when guests enjoy their dinner (who wouldn't enjoy it??).
Anyway, the friends start to open up old wounds as they try to uncover where the missing loot actually went. Violence and shouting will no doubt follow. No release date yet, but expect to see a trailer for the film as soon as it becomes available, right here! Just to wet your appetite, I have attached the official poster and also the Sushi girl herself, so you can have an idea of what to expect!