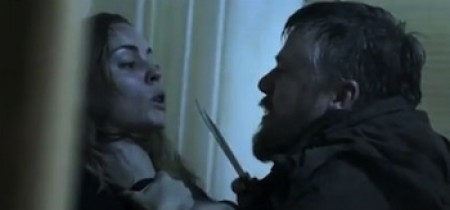 I will never complain at a new film starring the gorgeous Melissa George, and so it is with great pleasure to break the news that her latest movie has picked up a UK distributor. Directed by Julian Gilbey, the film will now be released by Kaleidoscope Entertainment sometime in October this year.  The film is gathering quite a lot of interest at Cannes, and I have some images to share with you below.
The synopsis is this: A group of five mountaineers are hiking and climbing  in the Scottish Highlands and they discover a young Serbian girl buried in a chamber in the wilderness. They free her and try to get her to safety, but the kidnappers are hot on their trail in this deadly game of cat and mouse.
The film also stars Ed Speleers, Eamonn Walker and Sean Harris.
By Matt Wavish