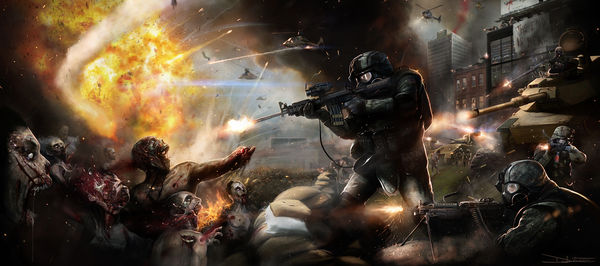 It seems to be taking an age to get made, but it looks like Marc Forster's film of Max Brooks' zombie tale could finally be getting underway. Of course, nothing is as yet confirmed, but it sounds like Alicia Vikander just might be joining Brad Pitt, Anthony Mackie and Mireille Enos in the apocalyptic movie.
Brad Pitt's Plan B company is producing the massive budget movie which starts ten years after zombie's took over the world, and is told as a history from different perspectives of what happened. It will be on a seriously mega budget to bring this tale to the big screen, and interest in this movie continues to grow  and grow. This will be huge, if it ever gets released.
Pitt will be playing a U.N worker, while Enos will be playing his wife and Mother of two kids. The script has been adapted for the big screen by J. Michael Straczynski and Matt Carnahan. Expect lots more on this as it develops. The good news is that shooting is expected to begin in June in London,  Malta and other areas around the world.
(Source: Bloody Disgusting)
By Matt Wavish