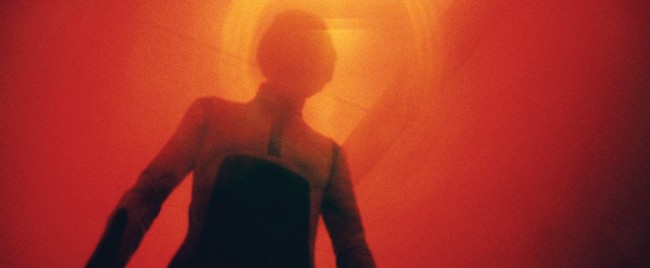 [youtube]https://www.youtube.com/watch?v=nKdWj9-VMzs[/youtube]
Beyond the Black Rainbow debuted at the Tribeca Film Festival recently to high acclaim, and is now all set to land at the Cannes Film Festival next week as well. Gathering huge word of mouth of the festival circuit, the dark sci-fi thriller will soon be looking to get an official world wide release. New York based film company Elephant Eye have picked up the film, and had this to say:
"We are certain that BEYOND THE BLACK RAINBOW will launch Panos Cosmatos into a category of directors reserved only for the masterminds of cinema," says Elephant Eye's Kim Jose. "Although packed with homages to unforgettable films from its genre, BEYOND THE BLACK RAINBOW is the most original and stunning film we have seen in years."
Written and directed by Panos Cosmatos, the film is set in a bizarre clinic where a Doctor performs experiments of a captive young woman. That's not all,  there are human mutants, bloody slayings and psychic powers all thrown into the montage of surreal images. This may be one of those odd little films that defies logic and does not make sense on first watch, however, looking at the trailer and breathtaking images, I am sure this will become a cult classic very very soon!
By Matt Wavish