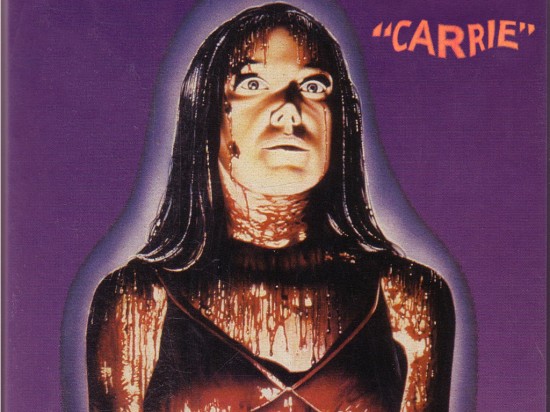 See, some horrors deserve the remake treatment, and every now and then a remake comes along which surprises me and betters the original. The recent I spit on Your Grave was a good example, as was Alexandre Aja's superb Hills Have Eyes. However, there are some horrors that should be left well alone. God help them if they ever even think of an Exorcist remake!
So, Carrie is next on the list, a genuine classic that simply does not need a remake. The sequel and 2002 TV movie proved you can't compete with the original, so why bother? But hey ho, those wonderful people at MGM and Screen Gems have got together and decided this would be a worthwhile idea. And just to make a point that it is not essentially a remake and that they are trying something new, we have been promised a story much closer to the book than Brian De Palma's version.
Playwright and comic book author Roberto Aguirre-Sacasa has been hired to work on a script, he was the guy that saved the Spiderman musical 'Turn Off the Dark' and has just been hired to work as a writer/producer on the next season of… wait for it…. Glee!! (???) Anyway, he did write a graphic novel based on Stephen King's The Stand, so I suppose that helps his case. No one has yet been signed on to direct.
Carrie is based on Stephen Kings first big fiction book and tells the story of a young girl who is tormented at school and ruled at home by her religious nut of a Mother. Carrie learns she has telekinetic abilities and with gallons of pigs blood, she reaches breaking point at fights back. If you have never seen Carrie (shame on you) get it and watch it now before this remake arrives to spoil its reputation.
(Update) In a recent interview with Entertainment Weekly, Stephen King makes his feelings clear:
"I've heard rumblings about a 'Carrie' remake, as I have about 'The Stand' and 'It.' Who knows if it will happen?" King tells Entertainment Weekly. "The real question is why, when the original was so good? I mean, not 'Casablanca,' or anything, but a really good horror-suspense film, much better than the book. Piper Laurie really got her teeth into the bad-mom thing. Although Lindsay Lohan as Carrie White… hmmm. It would certainly be fun to cast," he jokes. "I guess I could get behind it if they turned the project over to one of the Davids: Lynch or Cronenberg."
It would seem from those comments that even King himself is a bit unsure.

By Matt Wavish