Released September 2nd: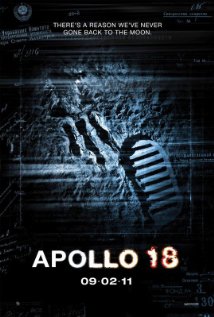 [youtube]https://www.youtube.com/watch?v=-82qd_rCzOs[/youtube]
Apollo 18 (15) Running time: 86 mins

Director: Gonzalo Lopez-Gallego
Starring: No names available

Synopsis:   "Officially, Apollo 17, launched December 17th, 1972 was the last manned mission to the moon. But a year later, in December of 1973, two American astronauts were sent on a secret mission to the moon funded by the US Department of Defense. What you are about to see is the actual footage which the astronauts captured on that mission. While NASA denies its authenticity, others say it's the real reason we've never gone back to the moon."
[youtube]https://www.youtube.com/watch?v=kxqtyTH5bzM&ob=av3n[/youtube]
Fright Night 3D (15) Running Time: 120 mins
Director: Craig Gillespie
Starring: Colin Farrell, Anton Yelchin, David Tennant, Toni Collette
In this remake of the 80's classic horror/comedy, Colin Farrell steps into the shoes of Jerry Danridge, a strange fellow who has just moved to a new neighbourhood. His neighbour, teenager Charley Brewster (Yelchin) belives he is a Vampire, but with all his convincing, no one believes him. To help prove his point, Charley asks for help from a famous TV show host who has a skill for fishing out Vampires, enter Peter Vincent (David Tennant) who is more than happy to help. The stage is set for a both hilarious and frightening showdown. If you have seen the calssic original, you know what to expect, if you haven't, you're in for a real treat.
[youtube]https://www.youtube.com/watch?v=aqkqF–v1tg[/youtube]
Kill List (18) Running time: 95 mins
Director: Ben Wheatley
Starring: Neil Maskell, MyAna Buring, Harry Simpson
Synopsis:  Eight months after a disastrous job in Kiev left him physically and mentally scarred, ex-soldier turned contract killer Jay (Maskell), is pressured by his partner Gal (Smiley), into taking a new assignment. The film follows as they descend into the dark, disturbing world of the contract, Jay begins to unravel once again — his fear and paranoia sending him deep into the heart of darkness.
Released September 9th:
[youtube]https://www.youtube.com/watch?v=UHTOWFPGDKI[/youtube]
Colombiana (15) Running time: 107 mins
Director: Olivier Megaton
Starring: Zoe Saldana, Michael Vartan, Callum Blue
Synopsis:  A young woman grows up to be a stone-cold assassin after witnessing her parents' murder as a child in Bogota. She works for her uncle as a hitman by day, but her personal time is spent engaging in vigilante murders that she hopes will lead her to her ultimate target – the mobster responsible for her parents' death.
[youtube]https://www.youtube.com/watch?v=gLfjAPdtt88[/youtube]
A Lonely Place To Die (15) Running time: 98 mins
Director: Julian Gilbey
Starring: Melissa George, Ed Speleers, Eamonn Walker
Synopsis:  A group of five mountaineers are hiking and climbing in the Scottish Highlands when they discover a young Serbian girl buried in a small chamber in the wilderness. They become caught up in a terrifying game of cat and mouse with the kidnappers as they try to get the girl to safety.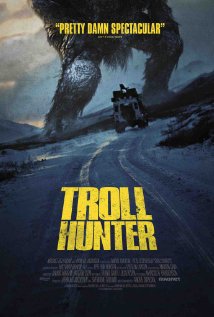 [youtube]https://www.youtube.com/watch?v=TLEo7H9tqSM[/youtube]
Troll Hunter (15) Running time: 100 mins
Director: Andre Ovredal
Starring: Otto Jespersen, Robert Stoltenberg, Knut Naerum
Synopsis:  A group of students investigate a series of mysterious bear killings, but learns that there are much more dangerous things going on. They start to follow a mysterious hunter, learning that he is actually a troll hunter.
Released September 16th:
[youtube]https://www.youtube.com/watch?v=trXy3J6QQ9s[/youtube]
30 Minutes or Less (15)  Running Time: 83 mins
Director: Ruben Fleischer,   Writer: Michael Diliberti
Starring: Jesse Eisenberg, Danny McBride, Nick Swardson
Synopsis: Two fledgling criminals kidnap a pizza delivery guy, strap a bomb to his chest, and inform him that he has mere hours to rob a bank or else…
[youtube]https://www.youtube.com/watch?v=Aco15ScXCwA[/youtube]
Tinker, Tailor, Soldier, Spy (15) Running Time: 127 mins
Director: Tomas Alfredson
Starring: Gary Oldman, Tom Hardy, Colin Firth
Featuring a superb British cast, Gary Oldman heads up this espionage thriller as a retired spy called George Smiley. The espionage veteran is forced out of retirement to uncover a Soviet agent with MI6 's echelons.
Released September 23rd:
[youtube]https://www.youtube.com/watch?v=eK68Y3oMEk8[/youtube]
Crazy, Stupid, Love (TBC) Running time: 118 mins
Directors: Glen Ficarra, John Requa
Starring: Steve Carell, Ryan Gosling, Julianne Moore
Synopsis:  Cal (Steve Carell) and Emily (Julianne Moore) have the perfect life together living the American dream… until Emily asks for a divorce. Now Cal, Mr Husband, has to navigate the single scene with a little help from his professional bachelor friend Jacob Palmer (Ryan Gosling). Make that a lot of help…
[youtube]https://www.youtube.com/watch?v=wO1PCKcXfC0[/youtube]
Drive (18) Running Time: 100 minutes
Director: Nicolas Winding Refen
Starring: Ryan Gosling, Carey Mulligan, Ron Perlman, Bryan Cranston
A Hollywood stunt performer helps out as a driver for the odd bit of work on the side. When a heist goes wrong, a contract it put out on his life.
[youtube]https://www.youtube.com/watch?v=oEwiZ7IlJdU&feature=related[/youtube]
Jurassic Park (PG) Running time: 127 mins
Director: Steven Spielberg,    Writer: Michael Crichton (novel)
Starring: Same Neill, Laura Dern, Jeff Goldblum, Richard Attenborough
The classic Dinosaur film is re-released in cinemas, fully digital, in preparation for it's Bluray debut 24th October. In case you've been living on a different planet all your life, here is the synopsis:
Huge advancements in scientific technology have been able to create an island full of living dinosaurs. John Hammond has invited four individuals, plus his two grandchildren to join him at Jurassic Park. But will everything go to plan? Especially when one of the parks own workers attempt to steal the dinosaurs embryos, and have to shut down all the electricity in the process. It's now a race for survival with everyone located all over the island.
[youtube]https://www.youtube.com/watch?v=8F1wrDsUqYc[/youtube]
Killer Elite (15) Running time: 100 mins

Director: Gary McKendry
Starring: Jason Statham, Clive Owen, Robert DeNiro
Synopsis:  When his mentor (Robert De Niro) is taken captive, a retired member of Britain's Elite Special Air Service (Jason Statham) is forced into action. His mission: kill three assassins dispatched by their cunning leader (Clive Owen).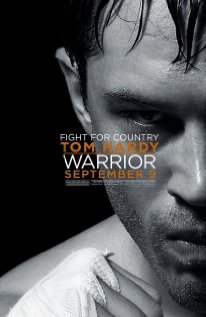 Warrior (TBC) Running Time: 140 mins

Director: Gavin O'Connor
Starring: Tom Hardy, Nick Nolte, Joel Edgerton
After the success of The Fighter here comes another hard hitting boxing drama about a destructive family. Tom Hardy plays Tom Conlon, the youngest son of  alcoholic former boxer Paddy. Tom returns home and Paddy teaches him to box so that he can enter a mixed martial arts tournament, a move that will put him on a collision course with his older brother Brendan (Edgerton).
Released September 30th:
[youtube]https://www.youtube.com/watch?v=AW1v4zJ4fXU[/youtube]
Abduction (TBC) Running Time: 106 mins

Director: John Singleton
Starring: Taylor Lautner, Lily Collins, Alfred Molina, Jason Isaacs
The first film from John Singleton in six years see's him delve into sci-fi and mystery. A young man sets out to find out the truth about his life after finding his baby photo on a missing person's list.
[youtube]https://www.youtube.com/watch?v=RFp28r9sqUw[/youtube]
The Debt (15) Running Time: 114 minutes
Director: John Madden
Starring: Helen Mirren, Sam Worthington, Tom Wilkinson
This espionage thriller is centred around two time zones thirty years apart. In 1966 three Mossad secret agents take part in a mission to track down Nazi war criminal Vogel. The very dangerous mission which was achieved a great personal cost may have come back to haunt them thirty years later. Venerated for decades by their country, shocking news comes in 1997 about one of the agents. The other two now face a tense battle to find out if they actually achieved their former mission or not.
[youtube]https://www.youtube.com/watch?v=wzD0U841LRM[/youtube]
Melancholia (TBC) Running Time: 136 minutes
Director: Lars Von Trier
Starring: Kirsten Dunst, Charlotte Gainsbourg, Kiefer Sutherland, Charlotte Rampling, John Hurt, Stellan Skarsgard
Always one for controvery, nothing is ever simple when it comes to Lars Von Trier. Here he presents us with an end of the world tale with a twist. As a mysterious planet which has been hiding behind the Sun suddenly appears and is about to collide with the Earth, two sisters find their relationship challenged to its absolute limits.
[youtube]https://www.youtube.com/watch?v=uJ1v6oFHefc[/youtube]
Red State (18) Running time: 88 mins
Director: Kevin Smith
Starring: Michael Parks, Melissa Leo, John Goodman
Synopsis:  Set in a small country town in Middle America which is dominated by a fundamentalist Preacher, Abin Cooper, Red State tells the story of a group of teenage boys who answer an interent offer for sex. On their way to the meeting with a woman who has promised sex, the lads cross paths with Abin Cooper and his fundamentalists, and they soon realise there is a much more sinister agenda going on. The encounter sets in motion a series of events, and all Hell breaks loose!
[youtube]https://www.youtube.com/watch?v=nDmLLGTQlXY[/youtube]
Shark Night 3D (15) Running time: 91 mins

Director: David R Ellis
Starring: Sara Paxton, Dustin Miligan, Alyssa Diaz, Ving Rhames, Chris Zylka
Synopsis:  "Arriving by boat at her family's Louisiana lake island cabin, Sara (Sara Paxton) and her friends quickly strip down to their swimsuits for a weekend of fun in the sun. But when star football player Malik (Sinqua Walls) stumbles from the salt-water lake with his arm torn off, the party mood quickly evaporates. Assuming the injury was caused by a freak wake-boarding accident, the group realizes they have to get Malik to a hospital on the other side of the lake, and fast.
But as they set out in a tiny speedboat, the college friends discover the lake has been stocked with hundreds of massive, flesh-eating sharks! As they face one grisly death after another, Sara and the others struggle desperately to fend off the sharks, get help and stay alive long enough to reach the safety of dry land."