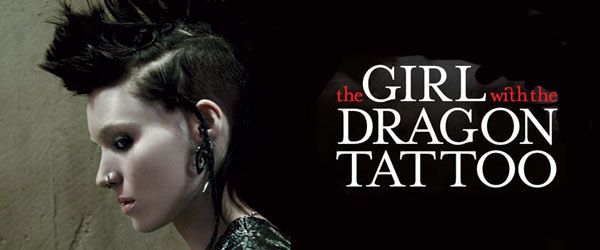 (trailer removed, will post the official trailer when it arrives, sorry!)
There have been complaints and doubts over the remake of Stieg Larsson's The Girl With the Dragon Tatto, the first part of the Millenium Trilogy of books. However, due to the fact such a credible director has taken on the job, many fans were actually very excited (even though it is a little too soon). Step up Mr David Fincher and take a bow, for the trailer for his remake looks simply stunning.
See, remakes, I am usually against the blasted things, especially if created SO soon after the film its based on, and even more so when the original is so damned good. However, knowing the David Fincher was in charge, I was actually looking forward to this, big time! And even better, it is Fincher's first film dealing with serial killer's since the superb Zodiac so that in itself was a reason to be happy!
Now, the trailer we have here for you is, sadly, a cam job, but a damn fine one at that. This trailer has been doing the rounds in cinema's in Europe, and the official and proper quality version of the trailer should arrive some time over the next few weeks. Saying that, this version is near perfect, and captures the sound and picture with no complaints and the trailer itself is well crafted and expertly put together. I love the way the pictures move to the beat of the Led Zeppelin cover song.
Yes, its fair to say my excitement has only been enhanced by the glorious trailer, and as a bonus, Rooney Mara seems to fill Noomi Rapace's shoes quite well, something no one expected. The film also stars Daniel Craig and Stellan Skarsgard and is due for release here in the UK  on Boxing Day! Not really the perfect film for the Christmas holidays, but who the Hell cares! Roll on Boxing Day!
By Matt Wavish