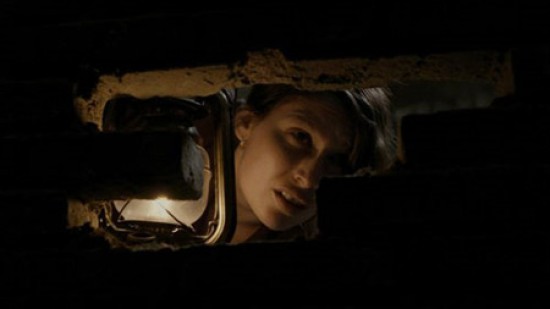 [youtube]https://www.youtube.com/watch?v=3FHqY28gNxA&feature=related[/youtube]
A rather creepy teaser trailer was released a few weeks back for France's first 3D horror, and now a full length trailer has been released. Sadly there are no subtitles but I am sure you can get the idea of what is happening, and here is the synopsis to help:
"The French film takes place in the centre of France, 1922. Suzanne, a young novelist lacking inspiration decides to isolate herself in the countryside to write her new book. As Suzanne discovers a sealed-up room in the basement of her house, she starts writing oddly easily. Hallucinations and nightmares soon strike her while the villagers grow worried as several little girls mysteriously disappear."
The film is directed by Julien Lacombe and Pascal Sid, and stars Laetitia Casta, Thierry Nuvic and Roger Dumas. Set for release in July in France, it shouldn't take long to hit the UK after that. If you still need convincing, I have included an image of the films main star!
By Matt Wavish