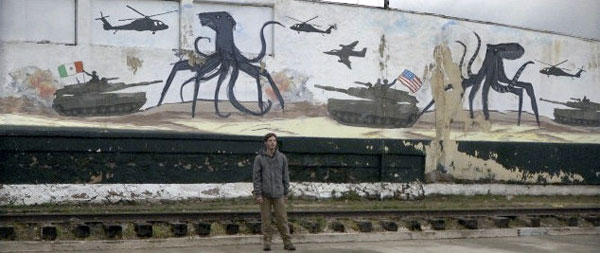 Some people simply did not 'get' Gareth Edwards superb micro budget drama Monsters, but those who did fell in love with it. I was one of those that fell in love with it. The Monsters served more as background with the focus being predominantly of the couple trying to make their way back home. On such a tight budget (less than $1 million) Edwards created something truly special and always breathtaking.
Vertigo films have announced plans for a sequel which will add two brothers into the story, and a wider range of monsters. Edwards himself will serve as executive producer, with Brant Bonacoso and Jesse Atlas in charge of directing. With a budget of $5 million, the film will again take place in a walled off foreign place, although nothing has been confirmed yet as to where the shooting will take place. Rumours are it will be somewhere like Argentina,  and the shoot should begin in September.
"We're going to keep the same quality and intelligence of the first film and make it much more of a straight genre picture," said Niblo. " 'Monsters 2' will expand the world created in the original movie whilst upping the action ante."
Niblo also states the film will be a sort of 'Heart of Darkness' tale about two brothers finding themselves in a walled off city surrounded by Monsters. Can't wait for this!!
By Matt Wavish