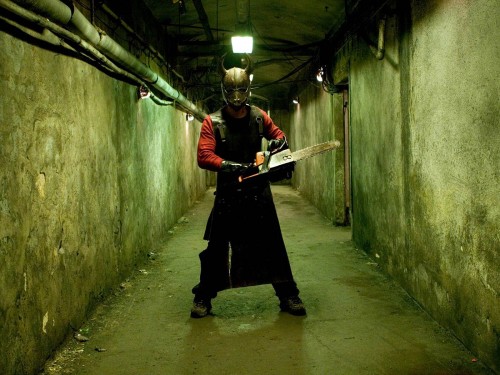 Like it or not, a third instalment of he Hostel series is on it's way, officially making the 'Hostel Trilogy' because these days, you need to be a Horror Trilogy! There is no word of a release date or even a trailer yet, but I can tell you some details on the plot and who is involved.
Firstly, Eli Roth will not be directing, however he has written part of the story. Scott Spiegel (From Dusk Til Dawn 2) will be directing and the straight to DVD release will star Thomas Kretschmann (King Kong), Kip Pardue, John Hensley and Sarah Habel.
Currently in post-production, the story moves away from Europe and heads towards Las Vegas where a bachelor party takes place, however things turn nasty as an insidious agenda that plays into hunting humans takes place. Why the story has been moved to Vegas is anybodies guess, but it will totally lose that European feel of mystery and, in some ways, believability. The Hostel films worked perfectly playing on the dangerous world of travelling and underground torture rooms run by shady characters. Hostel 3 just sounds like a cheap cash in that will not work with the other two films at all.
By Matt Wavish