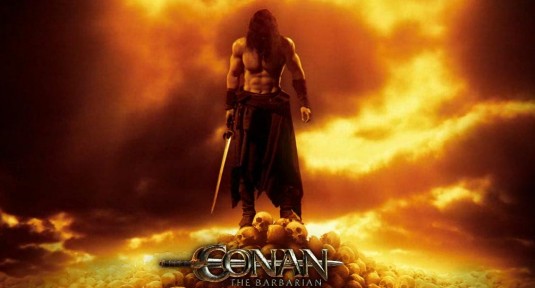 [youtube]https://www.youtube.com/watch?v=iPQ99y8KaTU[/youtube]
After the rather dull teaser trailer, Marcus Nispel's 'reboot' of Conan finally gets a proper trailer, and what a trailer it is too! The effects look highly impressive, with plenty of battle scenes, some monsters and Conan beating up everyone and everything, finally Conan the Barbarian looks a something to REALLY look forward to.
The story has been slightly tweaked from Arnie's original, but follows the same basic plot. Conan, basically, goes on the rampage after his village is destroyed and Father murdered by the evil Khaler Zym (Stephen Lang). With the help of the beautiful Tamara (Rachel Nicols), Conan sets off on a journey across Hyboria to have his revenge. I was sceptical about a new person playing Conan as it is Arnie's character, but I must say from this trailer Jason Mamoa looks perfect for the part.
Bring it on, August 19th around the world!!
By Matt Wavish