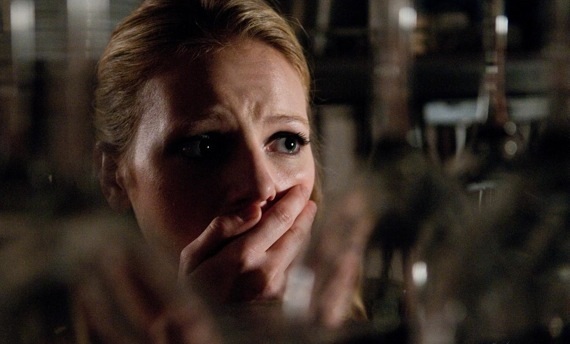 [youtube]https://www.youtube.com/watch?v=tc1KxtcaIp0[/youtube]
Let's be honest here, gimmicky or not, the Final Destination series is always great fun. The original was a fresh, brave and bold film playing more on the actual knowing of what was gonna happen and the fun in seeing how it all came about. The sequels continued the great idea and reaching number five you'd think the series would have run out of steam and ideas. Looking at the brand new trailer, that would not seem to be the case.
With Tony Todd taking a more prominent role, Part 5 actually looks very good. It is fair to say that the last Final Destination did not work as well as the others. The idea of making the film in 3D was genius, however they seemed to forget about all the other aspects of the film. Part 5, while also in 3D, looks like the series is back to its best with the story focusing on an accident on a bridge. As usual there are survivors who should have died, and Death is coming back for them, one by one!
The film is directed by Steven Quale and written by Eric Heisserer and Jeffrey Reddick. Amongst the stars are Emma Bell, Nicholas D'Agosto, Arlen Escarpeta, David Koechner and, of course, Tony Todd. The film will arrive in UK cinemas August 26th 2011.
By Matt Wavish