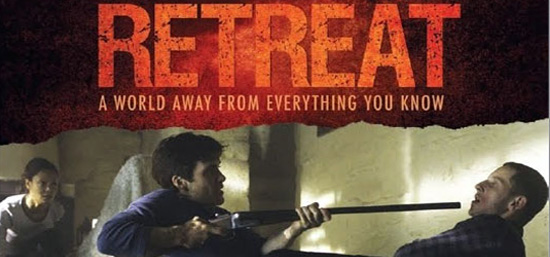 [youtube]https://www.youtube.com/watch?v=KBQa2STOvpo[/youtube]
Starring Cillian Murphy, Jamie Bell and Thandie Newton this dark mannered psycho chiller is directed by Carl Tibbetts and looks promising in an old fashioned invading nutter type of way.
Cillian Murphy and Thandie Newton have 'retreated' (clever that) to a secluded island in the hope of rebuilding their marriage. Once there they save a wounded stranger who claims a virus outbreak is killing everyone. They lock themselves into the house but pretty soon Mr Screw-loose (played by Jamie Bell) starts to act a bit strange, and the psychological torment soon turns violent.
We will keep you posted on a release date for here in the UK.
By Matt Wavish