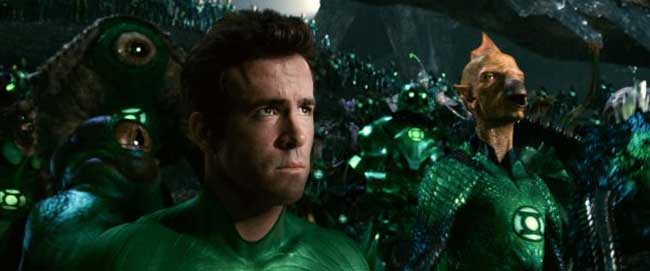 [youtube]https://www.youtube.com/watch?v=oazFv302DIM[/youtube]
With uncertainty still looming over the Green Lantern and whether it will do well at the cinema or not, a brand new trailer has just been released to try and get more people to buy into the film. The makers recently spent a load of money on 'sprucing' up the special effects and adding in some more CGI action.
From the new trailer it is clear where the money went, and I must say this trailer looks even better than the last one. There is very little in the way of plot revealed, but clearly Ryan Reynolds is 'chosen' to help protect both the planet Oa (the Lantern Corps planet) and, naturally, Earth. There is also some new footage of gigantic cloudy villain Prallax.
I think the Green Lantern looks alright, and with any luck, after this trailer, more and more interest should begin to grow for the superhero movie due to hit UK cinemas June 17th 2011.
By Matt Wavish