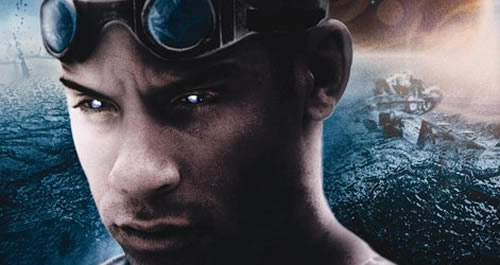 You'd expect after starring in a film as successful as Fast Five, your next movie would give you an almighty payrise. That does not seem to be the case for poor old Vin Diesel who has been asked (nicely, I'm sure) to take a payCUT for the third instalment of the hugely popular Chronicles of Riddick franchise. It would seem art over pay is the issue, with writer/director David Twohy opting for a more violent approach and looking for an R rating in the US. On his Facebook page, Diesel recently said this:
"D T the writer/director just landed in New York with the good news. We can start filming this summer, However, there is a catch… in order for us to make a true R rated film, I must work for scale upfront. Not unlike the "Find me Guilty" experience (which I wouldn't have changed for the world)…
He continues, "Money is always second to art, integrity and spirit… but the real issue is deeper. Can I suspend my life, to momentarily venture to that dark place… called Riddick."
Thousands upon thousands of his followers have offered up words of encouragement, and I think the general feeling is, just make the bloody film! The franchise would simply not work without Vin Diesel, and there is no doubt the film will be massive, I mean with a title like The Chronicles of Riddick: Dead Man Stalking, why wouldn't it be  hit? Vin Diesel is already a superstar and making a third Riddick film will only make his popularity grow, and to do it under the unfortunate circumstances given to him, would also gain him huge respect. Go on lad!
By Matt Wavish