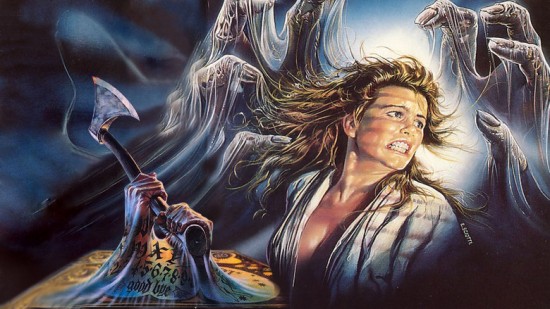 The never ending list of horror remakes continues with the latest 80's horror announced for the treatment. Step forward Mark Vadik, director of Cyrus (not the comedy), who see's fit to rejuvinate the 80's spiritual horror Witchboard. I remember the film, especially the rather cool sleeve art for the VHS, but does it really need a remake? The film barely caused a stir back in the 80's, so it's doubtful it will drum up much interest now, but Vadik seems to think so.
In an interview with Dread Central, Vadik had this to say:  "I just finished the script on the Witchboard remake,a nd it looks like it's most likely going to be the next movie I will be directing."
He continued about his ideas for the film:  "My own litmus test was to see if I thought I could bring something new to the story for a new generation of fans, and after reading the script, I think there will definitely be something for new audiences and fans of the original. Our story arc and characters are all akin to the original, but we are definitely not planning a straight shot-for-shot remake either. I wasn't interested in redoing an already great movie so we do have a few surprises in this new one planned."
Now, I suppose I was a bit dismissive at the start, and to be fair there aren't really enough horrors made around the idea's of witchcraft these days. So, even though this is a remake, I guess it will be a refreshing change from the usual torture porn stuff, but then again, I don't recall the original being all that good. Talks of this remake have been going on for quite sometime now, so it may take a long time for this film to get released so don't hold your breath on this one just yet.
By Matt Wavish