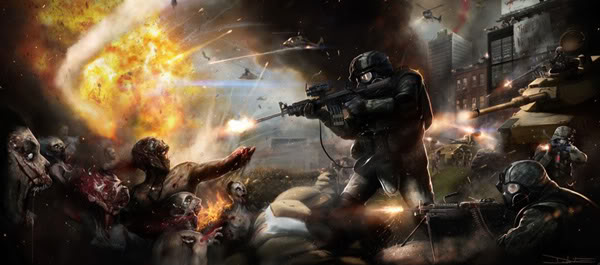 The star of The Pacific, James Badge Dale, is in negotiations with Paramount to join the cast of the hotly anticipated World War Z. Dale is expected to play Captain Speke, a wise soldier who trusts his instincts as warns of the zombie outbreak before it happens. Sadly, he is trapped in a detention centre when the outbreak begins. Here is the synopsis:
Ten years after the human victory over the world wide Zombie epidemic, referred to as World War Z, Max Brooks scours the world collecting the stories and experiences of those who have survived the conflict that almost eradicated humanity.
Brad Pitt is starring as Max Brooks, with Mireille Enos playing his wife. Marc Forster is directing the film, based on scripts adapted by J. Michael Straczynski and Matthew Crnahan. The massive blockbuster movie is set to begin filming in London and many other countries from July. The film is set for release sometime in 2014.
(update) we have just learnt that Lost's Matthew Fox has also signed on to play Parajumper and Ed Harris has signed up too for this rather impressive looking cast.
By Matt Wavish