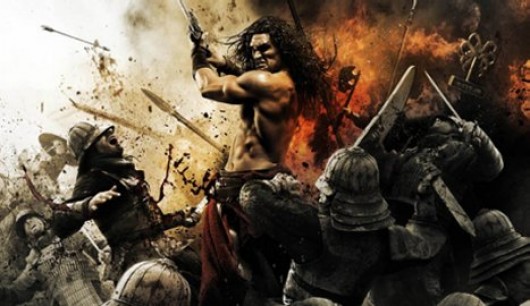 [youtube]https://www.youtube.com/watch?v=voSvFUPjd24[/youtube]
As we get ever closer to the release of Marcus Nispel's re-boot of Conan the Barbarian, a brand new TV spot has just arrived. Featuring plenty of top class action, a giant serpent, lots of people screaming and shouting and Conan looking grumpy as Hell, this could well be one of the biggest guilty pleasures of the year. Personally, I cannot wait!!
Starring Jason Mamoa as Conan, Ron Perlman and Rose McGowan, the film is set for a August 26th release here in the UK and here is the synopsis for you:
A quest that begins as a personal vendetta for the fierce Cimmerian warrior soon turns into an epic battle against hulking rivals, horrific monsters, and impossible odds, as Conan realizes he is the only hope of saving the great nations of Hyboria from an encroaching reign of supernatural evil.
By Matt Wavish