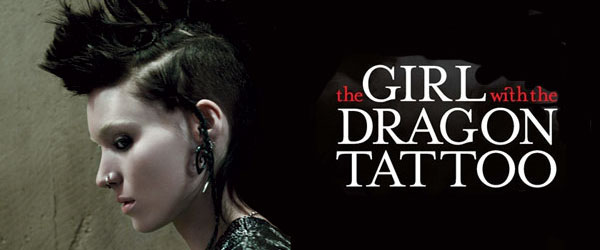 [youtube]https://www.youtube.com/watch?v=3ASVnivVB8M[/youtube]
You have probably already watched the fantastic trailer for David Fincher's remake of Niels Arden Opley's The Girl With the Dragon Tattoo, but I have also attached it to this post for your viewing pleasure again. The main reason for this post though, is to show off the latest poster for the movie, revealed by the IMP Awards. The newest poster is sticking two fingers up at the censors and has removed the text from the previous poster so that now Rooney Mara's nipples can be seen it full!! Rooney Mara takes on the difficult role of playing the Girl With the Dragon Tattoo Lisbeth Salanader, the role made famous by Noomi Rapace's incredible performance.
Synopsis: Journalist Mikael Blomkvist (Craig) is aided in his search for a woman who has been missing for forty years by Lisbeth Salander (Mara), a young computer hacker.
Rooney Mara and Daniel Craig will be joined by Stellan Skargard, Robin Wright, Christopher Plummer and Joely Richardson in David Fincher's remake. If anyone can make a good job out of remaking such an important film, then it's Fincher. The film is scheduled to hit UK cinemas on Boxing Day this year. The new poster follows.
By Matt Wavish