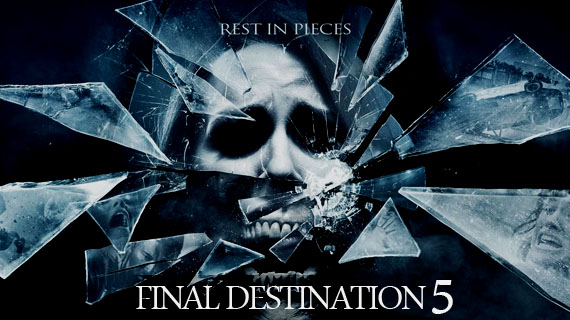 Final Destination 5 is almost upon us, August 26th to be precise, and in preparation a brand new poster has been released and you can see it below. Focusing, yet again, on the infamous skull but this time adding even more pain and suffering to the poor thing. Stating that "Death has never been closer" the poor old skull has a load of nails forcing their way in, now what the Hell has that skull ever done to anyone!!!
The film has a whole host of new young talent including Nicholas D'Agosto, Emma Bell, Jacqueline MacInnes Wood and Ellen Wroe alongside veterans Tony Todd and David Koechner. Directed by Steven Quale, here is the synopsis followed by the new poster:
Death is just as omnipresent as ever and is unleashed after one man's premonition saves a group of co-workers from a terrifying suspension bridge collapse. But this group of unsuspecting souls was never supposed to survive, and, in a terrifying race against time, the ill-fated group frantically tries to discover a way to escape Death's sinister agenda.
By Matt Wavish