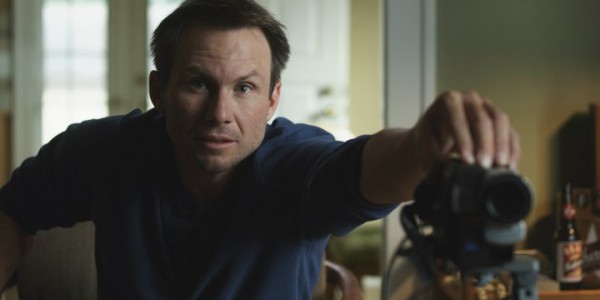 [youtube]https://www.youtube.com/watch?v=LRdw3dXU-Ys[/youtube]
To be honest, probably the main reason I am sharing this trailer is the fact that Christian Slater is in it. Why did he never make it big after such classics like Kuffs and True Romance, and why does he never seem to age? Anyway, check out his new trailer for Michael A Nickles' new supernatural chiller Playback.
Anyway, there are no other stars of note, and the trailer does look a bit rubbish to begin with, but it takes a nice, darker tone come the end that actually makes the films look quite promising, oh and there is some semi nudity mixed in which can't do any harm! It is set for an Autumn release, and here is the synopsis:
When a group of high school students dig into their town's infamous past they unwittingly unlock an Evil that corrupts and destroys them. Possessing its victims through video playback and using them for malevolent purposes, it closes in on one specific soul, threatening to expose the town's deepest, darkest secret.
By Matt Wavish