Tom Hardy bulks up again (last seen in the amazing 'Bronson'), to play Tommy Reardan, an ex-marine who enlists his former boxer, alcoholic father (Nick Nolte) to train him for an MMA tournament with the biggest cash prize ever seen in the sport. Along the way, he encounters his estranged brother Brendan (Joel Edgerton) who also has his eyes on the prize. Only one can win.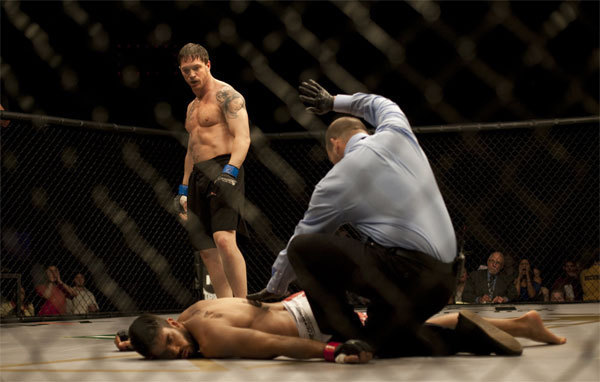 Directed by Gavin O'Connor who previously directed Pride and Glory, starring Edward Norton and Colin Farrell, this film looks like a tale not too dissimilar from  The Fighter, however it looks like Tom Hardy can actually fight, unlike Mark Wahlberg. I hope to see some proper fighting in the midst of the dramatic family feud storyline. I hope this is better than The Fighter, as I did think that was a weak film apart from Christian Bale.
WARRIOR is due out 9th  September 2011.