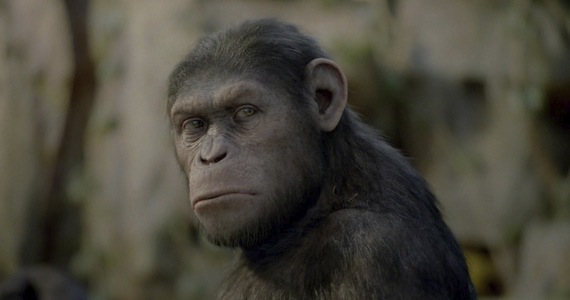 [youtube]https://www.youtube.com/watch?v=LaK6khs8aMw[/youtube]
As the world starts to finally take notice of Rupert Wyatt's Rise of the Planet of the Apes, a brand new third trailer has just been released. Each trailer just continues to get better and better, and each trailer shows a little more of the story and why the apes rise up to take over our beloved planet. I still think the titled of the movie is a bit of a mouthful, but the film itself looks absolutely stunning!
The film is set for release on August 12th, and that date is marked in my diary with a big fat black marker so I don't forget, this is gonna be one Hell of a film, mark my words! Starring James Franco, Tom Felton, Andy Serkis, John Lithgow, Freida Pinto and Brian Cox the story is as follows:
An origin story set in present day San Francisco, where man's own experiments with genetic engineering lead to the development of intelligence in apes and the onset of a war for supremacy.
We have been following events surrounding this film, and you can catch up with most of it by clicking the following link:
https://horrorcultfilms.co.uk/?s=rise+of+the+planet+of+the+apes&searchsubmit=
By Matt Wavish