Released October 7th:
[youtube]https://www.youtube.com/watch?v=S0eabwL1Sxg[/youtube]
Don't Be Afraid of the Dark (15 TBC) Running Time: 99 mins
Director: Troy Nixey,   Writers: Guillermo del Toro, Matthew Robbins
Starring: Guy Pearce, Katie Holmes, Bailee Madison
Synopsis: "The pic follows Sally (Bailee Madison), a young girl who moves to Rhode Island to live with her father (Guy Pearce) and his new girlfriend (Katie Holmes) in the 19th-century mansion they are restoring. Having stumbled upon the mansion's hidden basement, Sally starts hearing voices calling out from the bolted ash pit, imploring her to open it. Sally obliges and unwittingly unleashes something so terrible, so unthinkable, that everyone's life – hers most of all – is placed in immediate and grave danger."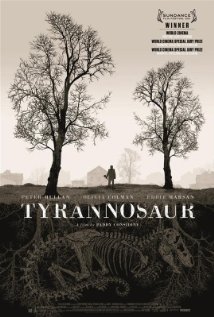 [youtube]https://www.youtube.com/watch?v=nvyqXFmV-LI[/youtube]
Tyrannosaur (TBC) Running Time: 91 mins

Director: Paddy Considine,    Writer: Paddy Considine
Starring: Peter Mullan, Olivia Colman, Eddie Marsan
Synopsis: TYRANNOSAUR follows the story of two lonely, damaged people brought together by circumstance. Joseph (Peter Mullan, WAR HORSE, NEDS) is an unemployed widower, drinker, and a man crippled by his own volatile temperament and furious anger. Hannah (Olivia Colman, HOT FUZZ, PEEP SHOW) is a Christian worker at a charity shop, a respectable woman who appears wholesome and happy. When the pair are brought together, Hannah appears as Joseph's potential saviour, someone who can temper his fury and offer him warmth, kindness and acceptance. As their story develops Hannah's own secrets are revealed — her relationship with husband James (Eddie Marsan, HAPPY GO LUCKY, SHERLOCK HOLMES) is violent and abusive — and as events spiral out of control, Joseph becomes her source of succour and comfort. A gripping drama, defined by powerhouse performances and a deeply affecting story.
Released October 12th: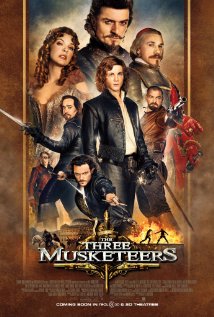 [youtube]https://www.youtube.com/watch?v=TYic5JxgTMc[/youtube]
The Three Musketeers (TBC) Running Time: 110 mins

Director: Paul W.S Anderson,  Writers: Alex Litvak, Andrew Davies
Starring: Logan Lerman, Matthew Macfadyen, Ray Stevenson
Synopsis: The hot-headed young D'Artagnan along with three former legendary but now down on their luck Musketeers must unite and defeat a beautiful double agent and her villainous employer from seizing the French throne and engulfing Europe in war.
Released October 14th: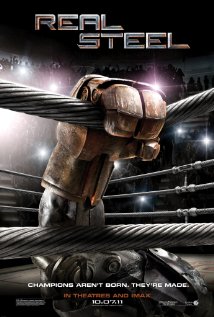 [youtube]https://www.youtube.com/watch?v=ei5l3r1dV4I[/youtube]
Real Steel (TBC) Running Time: 127 mins

Director: Shawn Levy,  Writers: John Gatins, Dan Gilroy
Starring: Hugh Jackman, Evangeline Lilly, Kevin Durrand
Synopsis: A future-set story where robot boxing is a popular sport and centered on a struggling promoter (Jackman) who thinks he's found a champion in a discarded robot. During his hopeful rise to the top, he also discovers he has an 11-year-old son who wants to know his father.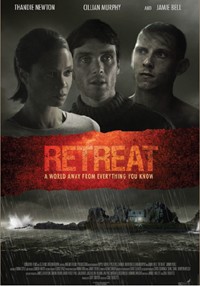 [youtube]https://www.youtube.com/watch?v=KBQa2STOvpo[/youtube]
Retreat (TBC) Running time: TBC
Director: Carl Tibbetts,  Writers: Janice Hallet, Carl Tibbetts
Starring: Cillian Murphy, Jamie Bell, Thandie Newton
Synopsis:Kate and Martin escape from personal tragedy to an Island Retreat. Cut off from the outside world, their attempts to recover are shattered when a Man is washed ashore, with news of airborne killer disease that is sweeping through Europe.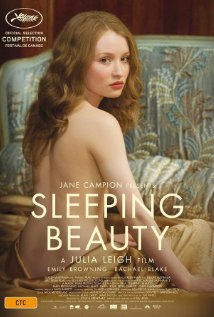 [youtube]https://www.youtube.com/watch?v=5sIGo9z2JDU[/youtube]
Sleeping Beauty (TBC) Running time: TBC
Director: Julia Leigh,    Writer: Julia Leigh
Starring: Emily Browning, Rachael Blake, Ewen Leslie
Synopsis: Browning plays Lucy, and she has just excepted a job with a high end brothel which gives punters a new way to get sexual pleasure. The prostitutes are given drugs which send them into a deep sleep, and wake up hours later not knowing any time has passed, and having no memory whatsoever of what happened to them. Good thing too! It is said that 'the first man to visit Lucy venerates her youth and beauty. The second is sadistic…'
Released October 21st: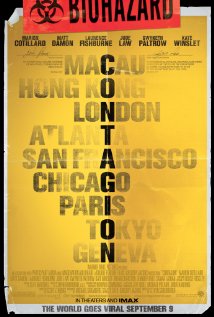 [youtube]https://www.youtube.com/watch?v=4sYSyuuLk5g[/youtube]
Contagion (TBC) Running Time: 105 minutes

Director: Steven Soderbergh,  Writer: Scott Z. Burns
Starring: Matt Damon, Kate Winslet, Jude Law, Gwyneth Paltrow, Marion Cotillard, Laurence Fishburne
Synopsis: "Contagion" follows the rapid progress of a lethal airborne virus that kills within days. As the fast-moving epidemic grows, the worldwide medical community races to find a cure and control the panic that spreads faster than the virus itself. At the same time, ordinary people struggle to survive in a society coming apart.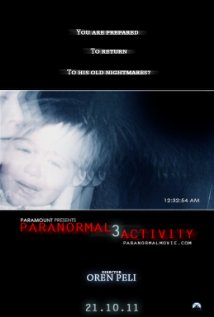 [youtube]https://www.youtube.com/watch?v=srVMVho3w_c[/youtube]
Paranormal Activity 3 (TBC) Running Time: TBC
Directors: Henry Joost, Ariel Schulman,  Writers: Michael R Perry, Oren Peli (charatcers)
Starring: (No names available)
Synopsis: No official details are availalbe yet, but it would appear this will be another prequel going back to the very beginning of the haunting issue.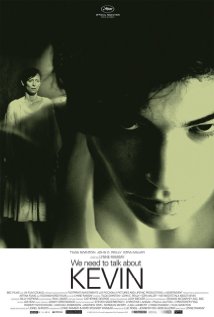 [youtube]https://www.youtube.com/watch?v=ZLRgAe2jLaw[/youtube]
We Need to Talk About Kevin (TBC) Running time: 112 minutes
Director: Lynne Ramsay,  Writers: Lynne Ramsay, Rory Kinnear
Starring: Tilda Swinton, John C. Reilly, Ezra Miller
Synopsis: The mother of a teenage boy who went on a high-school killing spree tries to deal with her grief — and feelings of responsibility for her child's actions — by writing to her estranged husband.
Released October 26th: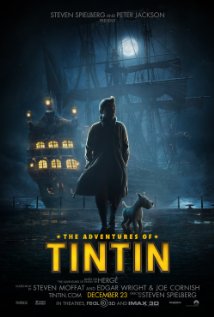 [youtube]https://www.youtube.com/watch?v=mmf6IwRnHGk[/youtube]
The Adventures of Tintin (TBC) Running Time: TBC
Director: Steven Spielberg,   Writers: Steven Moffat, Edgar Wright
Starring: Jamie Bell, Andy Serkis, Daniel Craig, Simon Pegg, Nick Frost,
Synopsis: The film is based on three of the Tintin stories, and the title of the film is The Secret of the Unicorn. The plot will see Tintin and his trusted dog Snowy head off on an adventure for sunken treasure. Along for the ride will be Captain Haddock and the Thompson Twins, however, as with all Tintin stories there is danger ahead! The sunken treasure actually belonged to 17th century pirate Red Rackham.
Released October 28th:
[youtube]https://www.youtube.com/watch?v=2PaliLAQT8k[/youtube]
Anonymous (TBC) Running Time: 130 minutes

Director: Roland Emmerich,    Writer: John Orloff

Starring: Rhys Ifans, Vanessa Redgrave, David Thewlis, Joely Richardson
Taking a break from blowing up the world with every disaster known to man, Roland Emmerich is not trying his hand a a bit of controversy and history. This political thriller is set in Queen Elizabeth I's reign and centres on who actually wrote Shakespeares plays while in the background the Essex Rebellion against the Queen is happening.
[youtube]https://www.youtube.com/watch?v=G_FuDM59JdA[/youtube]
Demons Never Die (TBC) Running time: TBC
Director: Arjun Rose,  Writer: Arjun Rose
Starring: Robert Sheehan, Ashley Walters, Tulisa Contostavlos
When Amba (N*Dubs star Tulisa Contostavlos) takes her own life, Archie Eden (Robert Sheehan – Misfits, Cherrybomb) and seven other depressed London teenagers decide to follow her lead and create a suicide pact. As the group begins to die one by one, Archie realises they have all become the target of a masked killer and that his own commitment to death has become a terrifying fight for survival and a battle to protect the girl he loves, but who is the killer?
[youtube]https://www.youtube.com/watch?v=9fjCHyjADRI[/youtube]
The Ides of March (TBC) Running Time: 98 minutes

Director: George Clooney,  Writers: George Clooney, Grant Heslov
Starring: George Clooney, Paul Giamatti, Philip Seymour Hoffman, Marisa Tomei, Ryan Gosling
Synopsis: An idealistic staffer for a newbie presidential candidate gets a crash course on dirty politics during his stint on the campaign trail. Based on the play by Beau Willimon.