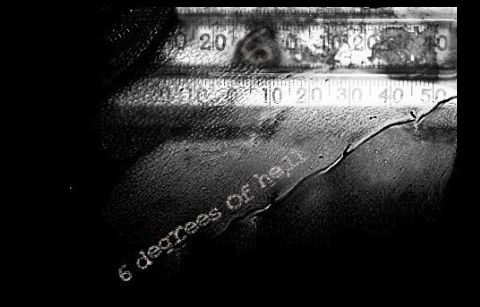 Joe Raffa's Six Degrees of Hell starring Corey Feldman is promised to be the scariest film of 2012. This is yet to be seen since it is way off, however that is quite a statement to make so we can only hope it lives up to its reputation. Six Degrees of Hell looks like it will be a sort of Saw knock off with more emphasis on spooky stuff rather than just gore. Part of the movie is filmed in a real Haunted Hotel attraction in Pennsylvania and it seems like the whole premise for the film is the fear in a group of friends who find out that the Haunted House attraction they are visiting is actually real.
For more info on the film head over to the official website here: Six Degrees of Hell website
Or visit the Facebook page here; Facebook page,
Here's the synopsis followed by the ghastly image!
Ever walk through one of those Halloween haunted attractions and wonder how real it all looked? What if it was? Six individuals are caught in a supernatural perfect storm that has come to claim one of them and tear apart the soul of a small town. Corey Feldman headlines a cast of veterans and newcomers in Six Degrees of Hell.
By Matt Wavish