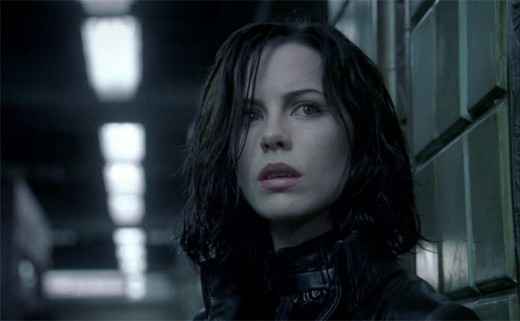 Just the other day we revealed the first official image of the stunning Kate Beckinsale in Underworld 4. Holding on to two guns it could easily have been a scene from any of her previous films, but it was the first proper piece of new we had on the film in some time. More news has recently surfaced as Sony have released all the details you need on the movie. As a point of interest, the title has now also been changed: it is no longer Underworld: New Dawn, the correct title is now Underworld: Awakening 3D (yes, lets not forget it is in 3D!!). Anyway, here are the plot details, people involved and the image we showed you the other day, all in one handy, easy to use post!
Underworld: Awakening stars Kate Beckinsale, Stephen Rea, Michael Ealy, Theo James, India Eisley and Charles Dance.
The screenplay for Underworld: Awakening was written by Len Wiseman (Underworld, Underworld: Evolution), John Hlavin ("The Shield"), and Allison Burnett (Gone, Fame). Mans Marlind and Bjorn Stein are directing the Sony Screen Gems sequel that is scheduled to be in theatres on January 20th, 2012.
Synopsis
Underworld: Awakening brings a stunning new dimension to the epic battle between Vampires and Lycans as the first film in the franchise to shoot in 3D.
Kate Beckinsale, star of the first two films, returns in her lead role as the vampire warrioress Selene, who escapes imprisonment to find herself in a world where humans have discovered the existence of both Vampire and Lycan clans and are conducting an all-out war to eradicate both immortal species.
By Matt Wavish