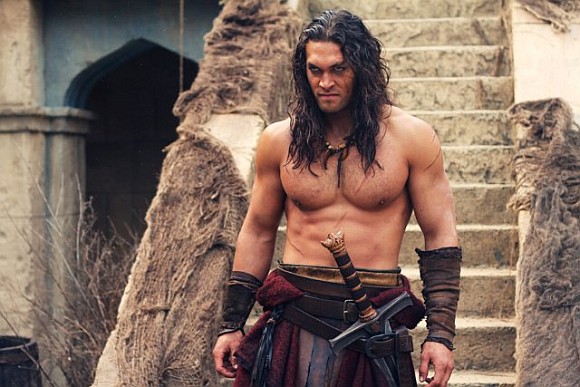 "We had about four to six weeks to get ready. It was tons of weight training and cardio. Because we had to put mass on very quickly it was a lot of heavy weights and a pretty strict diet".  JASON MOMOA
It's SUMMER!  This means one of two things for men around the world.
Pleasure! – That toned physique can finally be broadcast to the world.

Panic! – It's unavoidable. Shirts will have to come off at some point.
For some of you out there this will bring smiles to your faces. Yes, we know.  You finally get to show off those muscles you have been blessed with.  
However, for the majority of you, and trust me you are not alone, this fills you with dread. Although you love the BBQs, the beer gardens and let's face it, the women in short summer dresses, there's a niggle that you just can't shake… yes, that's right gentlemen, at some point you are going to have to take your shirt off revealing that fluroscent white, winter-fed torso we Brits are famous for.  
BUT, never fear, if you are looking for a bit of help to assemble those abs and bulk up those biceps then take a look at these top 10 tips that took Jason Mamoa from 210lbs to his colossal CONAN physique of 230lbs.
10 BARBARIAN BODY BUSTING TIPS
"We do two hours of sword work first … then have a little break, eat a boiled chicken, do two hours of weight lifting and have cardio." Jason Mamoa
"His diet consisted basically of chicken breast and peanut butter" Fredrik Malmberg (director)
You need to stick to a diet of protein, and lots of it.  Jason Mamoa was reportedly eating 56 chicken breasts a week to keep his protein levels up.  Granted, that is a little on the extreme side but as the building block of muscles, protein intake is extremely important.
I know some of you are thinking – what about protein shakes? – these are a popular way of gaining weight, and muscle, but you really want to start your training without these, bringing them in later if you feel it is necessary.  
Do keep eating carbohydrates as they are still needed for maximum muscle growth but do cut down the amount you are eating.
Train individual body parts separately.
E.G – on Day 1, train your chest. Day 2, train your shoulders and so on.  If you find this routine boring, add in another body part to each session so you are working two a day. It is better for you to maintain your routine than get bored and work less intensely.
Start with light weights to ensure you perfect the technique.  You can increase these as and when you feel comfortable.
Approach each set as though it is your last. Each MUST be done with the same high intensity as the first.  Just think of the end result!!
Focus on lifting within a moderate rep range (6-12 reps) and ensure you are spending more time under tension (lifting more weight for a longer period of time, E.G 5 seconds up and 5 seconds down).  This works your muscles harder and for longer.
Cardio – cardio done correctly works wonders. It removes the fat that hides those perfectly toned muscles you have been working so hard on.  Whilst that little bit of extra weight might make you look bigger with your clothes on, it certainly won't when it's time to take that shirt off!  Remember what we are working towards guys!
Record your workout: Make a note of your exercise plan.  Note down when you are exercising (date, time of day), the exercises you do, the number of reps and your weight. This will enable you to make any changes, ensuring you are maximising your potential.
Don't worry if you can't make it to the gym every day. You need your rest days and as long as you are making the most of the sessions when you do go, your barbarian body is still achievable.
And lastly….
Make sure you ENJOY your workout!
See the Barbarian body in action…
CONAN THE BARBARIAN hits cinemas nationwide on August 26th.