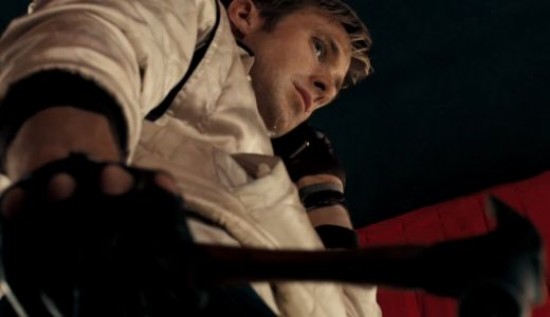 Nicolas Winding Refn's Drive is set to be one of the coolest movies of the year, and undoubtedly one of the best. Starring Ryan Gosling, the Cannes Best Director winner unleashes his stunning looking film on UK cinema goers on the 23rd September. I am really really excited about this film, and a new international trailer has landed and got me even more excited! There is not a lot of new footage, but there is just enough to go into more heavy plot details, so be warned that you may learn more than you want to know from this trailer. The feel and look of this film kind of reminds me a bit of the style of Scarface as the level of menace is met with ultra cool music and surroundings and the central character who looks like he takes no shit. There is an 80's vibe to the film, and it also makes me think of playing Grand Theft Auto: Vice City when watching this trailer, it looks stunning in every sense of the word!
Gosling is joined by Carey Mulligan, Bryan Cranston, Ron Perlman and Christina Hendricks.
Synopsis:
A Hollywood stunt performer who moonlights as a wheelman discovers that a contract has been put on him after a heist gone wrong.
By Matt Wavish
[youtube]https://www.youtube.com/watch?v=nGJ87mBgtxs[/youtube]