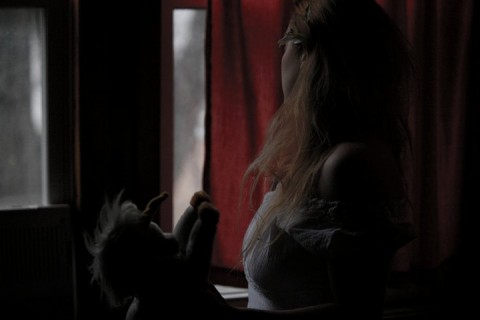 Directed by Brian Kilborn and Dan Kuhlmam comes this deliciously dark take on the Snow White, Rose Red story by the Brothers Grimm. Some new images have just been released and we have them right here for you, along with the quite mesmerizing trailer. I had never heard of this film until now, but believe Me I will be looking for much more info on this as it arrives. I love the Gothic feel to the trailer and the haunting yet enchanting look of the images. The film stars Erin Breen, Deneen Melody and Dan Kuhlman, here is the trailer:
Rose White Teaser from Dan Kuhlman on Vimeo.
Synopsis: Through Lilly's eyes, the world is a dark but beautiful place, where she and her sister, Rosalyn, live happily in the heart of a deep forest. In reality, however, each day is a battle for Rosalyn, who has been forced to take up prostitution in order to provide for herself and her delusional sister and simply pay the rent for their inner-city, tenement apartment. An odd twist of fate brings an unlikely ally into their lives, in the form of a local drug addict. Together, they form a plot against a vicious crime boss; a plan that will either lead to their salvation or their doom.
By Matt Wavish