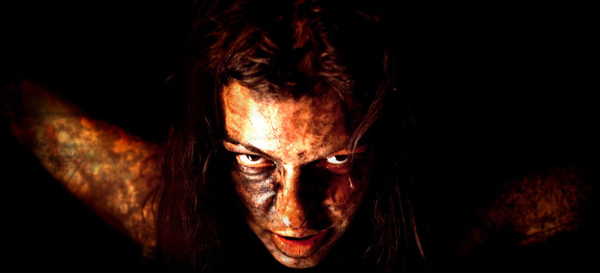 God bless those lads at Bloody Disgusting for not being afraid to tread where many wouldn't. The film in question? Lucky McKee's The Woman, the film that upset an audience member so much at Sundance he tried to protest and had to be escorted from the festival. A film so nasty is has been rated R for "strong bloody violence, torture, a rape, disturbing behavior, some graphic nudity, and language"
The Woman is sure to cause major controversy when it arrives in US cinemas October 14th, however, aside from the incredibly nasty side to the film, there is also a very deep and meaningful story which is supposed to be very well thought out and extremely moving if you can see through all the carnage. Make no mistake, The Woman will be one of the sickest films you will watch this year, but also one of the cleverest. Sadly, here in the UK we are still waiting on news of a release date, and we still do not know how much the BBFC will butcher the film, but here at HCF we will keep you posted.
Just the other day Bloody Disgusting debuted the new full length trailer which shows an awful lot of promise and this is fast heading to the top of my must-see list. To see the previous trailers and the hilarious footage of the man protesting at Sundance, click here
Synopsis:
When a successful country lawyer captures and attempts to "civilize" the last remaining member of a violent clan that has roamed the Northeast coast for decades, he puts the lives of his family in jeopardy.
By Matt Wavish
[youtube]https://www.youtube.com/watch?v=HV1Ckm_FKas[/youtube]