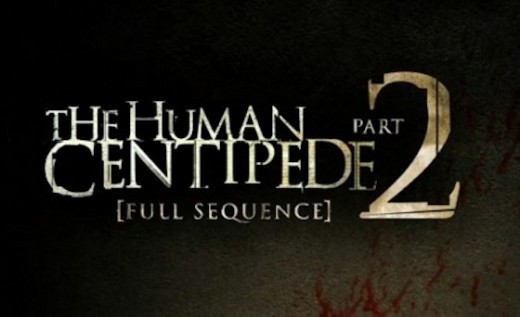 Yes, our lucky American friends will be getting a limited theatrical release of Tom Six's already controversial The Human Centipede 2: Full Sequence, while we here in the UK will never legally get to see it thanks to the BBFC banning it outright. It was all a bit of a mess, with the films distributors argueing their case, but sadly the BBFC would not budge as the film was far too brutal for their liking. Considering Six intentionally went out to upset people I am not surprised, although I am a little miffed that our freedom of what we can watch has been taken away from us. Actually, I am mightily pissed off, but you can read more of that, and the BBFC's reasons to ban the film and what Six and his distributors said about the ban here.
All we know is that the US will release the film for a limited theatrical run on October 7th, with a DVD and Bluray release following shortly. I have heard rumours that the film is also showing uncut, as it is in Australia as well! Six has already stated that the third and final film in his 'Centipede' trilogy will be even more graphic and horrible! Here are the plot details for Part 2, and who knows, maybe someday the BBFC will remove the ban? Either way, I will be buying the film on a nice, brand new Bluray version, when it gets released in the US on region 1!
The Human Centipede II: Full Sequence tells the story of a man who becomes sexually obsessed with a DVD recording of the first film and who imagines putting the 'centipede' idea into practice. Unlike the first film, the sequel presents graphic images of sexual violence, forced defecation, and mutilation; and the viewer is invited to witness events from the perspective of the protagonist. Whereas in the first film the 'centipede' idea is presented as a revolting medical experiment, with the focus on whether the victims will be able to escape, this sequel presents the 'centipede' idea as the object of the protagonist's depraved sexual fantasy.
By Matt Wavish