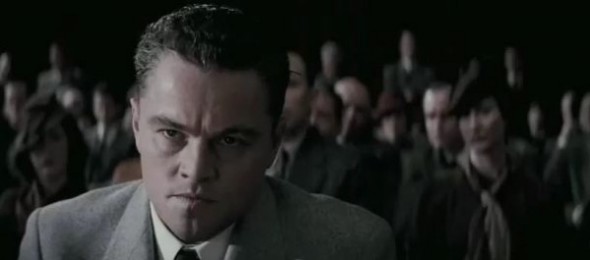 Here at HCF we always welcome a new film by the legendary Clint Eastwood. The man just keeps on getting better and better, and pretty much giving us a film each year is incredible going considering the veteran's age. With his new film, J' Edgar, once again he has perfectly timed his film as a real contender for Oscar season next year, and looking at the trailer, deservedly so!
J.Edgar tells the true story of FBI founder J Edgar Hoover, and Eastwood has cast one of my favourite actors in the role of Hoover. Leonardo DiCaprio continues his portrayal of on the edge and brilliant characters, and it is about time he won something for his constant incredible roles. My only issue with this film taking Oscar glory is that I want Tinker, Tailor, Soldier, Spy to win big next year, so we could have a real battle on our hands! Supporting DiCaprio in the film will be the ever gorgeous Naomi Watts, along with Armie Hammer, Josh Lucas, Judi Dench, Ed Westwick and Lea Thompson. The film is written by Dustin Lance Black. The film arrives in UK cinemas 20th January 2012.
Synopsis:
As the face of law enforcement in America for almost 50 years, J. Edgar Hoover was feared and admired, reviled and revered. But behind closed doors, he held secrets that would have destroyed his image, his career and his life.
By Matt Wavish
[youtube]https://www.youtube.com/watch?v=e0pidIk0rl4[/youtube]