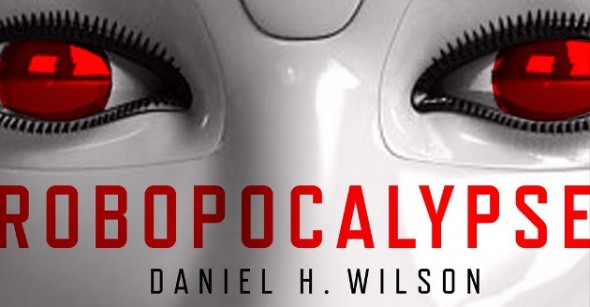 Steven Spielberg is unstoppable right now, with Super 8 now behind him, the director, producer and writer has a number of projects on the way including Tintin on October 26th, the dinosaur TV show Terranova, the war film War Horse, the biopic Lincoln and also he is helping produce Men in Black 3, not to mention the return to a certain Jurassic Park! The man is very busy indeed, so how the Hell he has found the time to start work on directing another film is anyone's guess, especially as big a project as Robopocalypse.
In fact, the film is so big in scale and special effects, TWO studios have needed to finance it! Dreamworks and Fox are teaming up to help bring this big budget sci-fi special effects extravaganza to the big screen, but I am positive the risk will easily pay off, this is Spielberg for God sake! Disney are planning to distribute the film which is scheduled for a July 3rd 2013 release, right on the US holiday, and very close to the release of Man of Steel and Despicable Me 2, so it will certainly be a challenge to top the box office.
The movie is told through "oral history", much like the story of Zombie film World War Z, and the film is based on Daniel H Wilson's recently released book. The story follows the aftermath of a war between man and machine, and Lost and Cloverfield writer Drew Goddard has handled adapting the book into a script. So, a great idea, one of the finest director's of all time, and a unique writer, this could well add up to being one of the biggest films of 2013.
By Matt Wavish