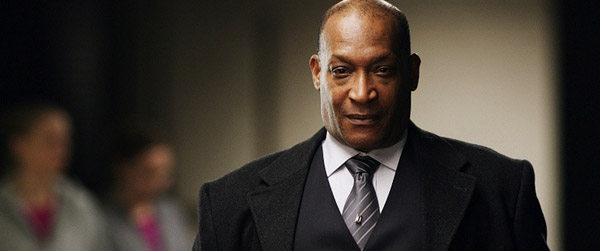 Tony Todd created one of horrors most favourite monsters with the Candyman, and both Todd and his dark and brooding voice have become iconic in the world of horror. Todd brings a real presence to any film he joins, and amongst horror fans I would like to say he is up there with the Robert Englunds of the horror community. He has most recently been seen playing 'The Coroner' in Final Destination 5, reprising the role from the rest of the series and his character was probably the best thing about Final Destination 5. So it is with great pleasure to tell you that Todd plans to step behind the camera for his next venture.
Before that though, Todd's next film is Sushi Girl, a Grindhouse inspired flick that stars a whole host of genre actors such as Mark Hamill, James Duval, Sonny Chiba, Michael Biehn, Jeff Fahey, Danny Trejo and Noah Hathaway. We have covered this film before on our news section, but it is from this film that Todd has made his way into directing. The company behind Sushi Girl, Assembly Line, is made up of partners Destin Pfaff, Neal Fischer, Kern Saxton and Suren M Seron, and they are giving Todd the chance to direct, a first for someone outside of their company.
Catalytic will focus on a magician as he embarks on a road-trip during an impending supernatural apocalypse. Sounds interesting enough, and with casting now underway, more details should come from this soon. However, with Todd directing, and his experience in the world of horror, this should be very promising indeed. Add to this the fact that no one is really gonna argue with Todd, he's a scary chap, so he should get the movie made exaclty how he wants it!
By Matt Wavish