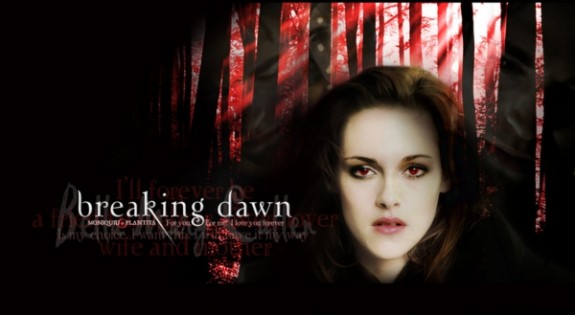 I will be first to admit that the Twilight story is not really my thing. I enjoyed the first movie, but the sequels? Pah!!! Anyway, it IS horror (in a way) and it IS cult, so it deserves a mention here.
The Twilight Saga: Breaking Dawn Part 1 is due to hit cinemas worldwide on 18th November, and is set to be the biggest film of the final quarter of the year. No doubt fans are going to go crazy for this first part of a two part finish to the vampires and werewolves love triangle, so it is only fair that the newly released trailer is shown here. The film is directed by Bill Condon and stars Kristen Stewart, Robert Pattinson and Taylor Lautner.
Synopsis:
Bella and Edward, plus those they love, must deal with the chain of consequences brought on by a marriage, honeymoon, and the tumultuous birth of a child… which brings an unforeseen and shocking development for Jacob Black.
By Matt Wavish
[youtube]https://www.youtube.com/watch?v=L0JPE202szI[/youtube]