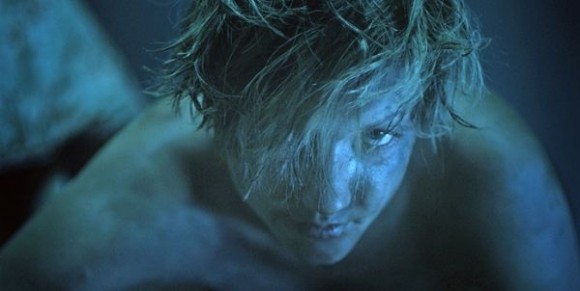 My how news and promotional material moves fast! Just yesterday we brought you the first clip for Eduardo Sanchez' latest horror film, Lovely Molly, and today the trailer turn up! Not that I am complaining, but this film has come out of nowhere, and it looks fantastic! The trailer is full on horror, but blimey its an emotional ride that may leave you a bit breathless come the end.
Sanchez continues to move on form his Blair Witch past, and it looks like Lovely Molly could well be his best film yet! Sanchez directed and co-wrote the film with Edward Nash, and the film stars Gretchen Lodge as Molly, alongside Johnny Lewis, Alexandra Holden, Ken Arnold and Brandon Thane Wilson. The film debuted at the Toronto International Film Festival this past weekend.
Synopsis:
When newlywed Molly Reynolds (Lodge) returns to her long-abandoned family home, reminders of a nightmarish childhood begin seeping into her new life. A malevolent force, whether her own haunted past or some supernatural 'thing,' tirelessly seeks to overwhelm her. Alone and isolated in a centuries-old manor, she soon begins an inexorable descent into depravity. Somewhere in the house, in the terrible space between psychosis and possession, lies an evil that will pull Molly and all those around her into darkness and death.
By Matt Wavish
[youtube]https://www.youtube.com/watch?v=15wZDNU2qJk[/youtube]