Troll Hunter, Trolljegeren (2010)
Directed by: André Øvredal
Written by: André Øvredal, Håvard S. Johansen
Starring: Knut Nærum, Otto Jespersen, Robert Stoltenberg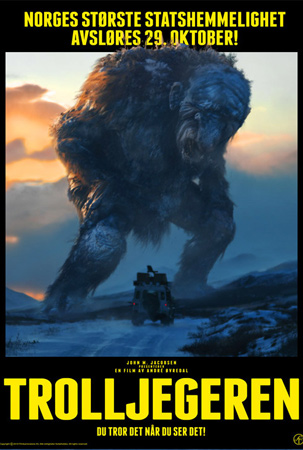 The Troll Hunter (Trollgejeren) (2010)
(Certificate TBC)Running Time: 97 mins
Director: Andre Ovredal
Writer: Andre Ovredal
Starring: Otto Jespersen, Robert Stoltenberg, Knut Kaerum
Reviewed by: Matt Wavish, official HCF critic
Set to become one of the biggest cult films of 2011, The Troll Hunter arrives surrounded by a massive sudden burst of interest after some stunning trailers and clips have been doing the rounds on the Internet. The advertising has been gearing the film up for it's numerous festival releases, it will then be available as  VOD in the US and will have a brief theatrical run in June. Here in the UK, if the film happens to land in a cinema near you, then see it at the cinema to gain the full experience of this low budget film with huge ideas and stunning special effects.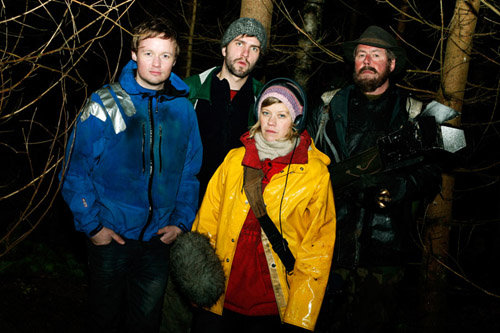 The plot for this brilliant film is very simple, but it is the simplicity that really helps. The film never gets over complicated, and even with out of place characters added here and there and Government conspiracies and cover-ups, the film never gets too hard to follow. Three student filmmaker's have headed into Norway's absolutely beautiful and stunning countryside to film and study bear hunters. Legally they are allowed to do what they do, and only hunt bear when necessary. The hunter's are angry though, and with each group the students meet, they learn more and more about a mysterious bear hunter who is driving around at night and killing bears illegally. "If I see him, I'll blow his head off!" claims one hunter. The students spot the rogue hunter's seriously damaged white jeep and caravan which has bizarre weapons and huge hairy tale like things hanging from the ceiling, and decide to focus their efforts on documenting him.Easier said than done, and he evades the camera at every turn, warning them off when they do come face to face. All filmed on handheld, but thankfully, as these are 'students' they know how to hold a camera steady the majority of the time, this first twenty minutes of mystery builds wonderfully as we follow the strange man with what looks like giant teeth marks on his jeep.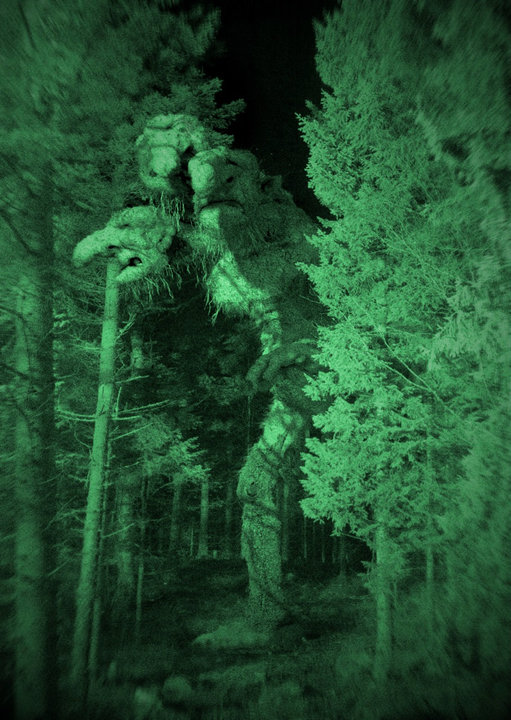 The student can barely contain their excitement, and thankfully, even though they go to invading lengths to speak with him, you cannot help but like them and admire their determination. A film like this will only work if you like the characters that you will be spending time with, and these guys are all good fun to be around. One night they follow the hunter into the woods and soon find out what it really is he is hunting. As they search the dark woods for him, they hear a strange roaring noise in the woods, trees breaking and suddenly the hunter appears in front on their camera and screams "TROLL!!!!!" Not sure what to do, the students run with him, unsure whether to laugh of scream. Trolls are a myth you see, and the students begin to believe the hunter is off his rocker, and decide making a documentary on a mad-man will be far more interesting than some silly bear hunters. After telling the students some rules, making sure no one is Christian (Trolls can smell Christian blood) the hunter agrees to be filmed, and so begins an eye popping, gob smacking, awe inspiring adventure hunting giant trolls. We learn that the Government are hiding the Trolls, and if any step out of heir dedicated area, usually hunting for rocks or sheep to eat, then the Troll Hunter is called in to stop them. The set up is fantastic, he either usher's them back in, or kills them with UV lights which either turn a troll to stone, or explode them. If they are turned to stone, they are 're-harvested' in a bizarre and incredibly imaginative idea.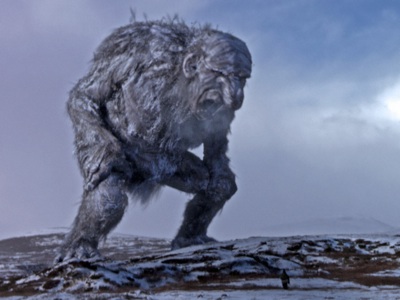 The build up is wonderful, and having breakfast with the Troll Hunter as he explains everything you need to know is fascinating stuff. The Trolls themselves looks stunning, and considering the small budget, this films is indeed another lesson to the big budget special effects guys that you can make a truly great special effects movie on a budget. What really works here is the trolls and the scenery together. Seeing an 80 foot troll stomping over snow covered mountains, three headed trolls chasing you through fantastic looking woods, honestly the landscapes serve as a beautiful background, a realistic ingredient in making the trolls looks incredibly real and it also serves as a powerful and mystical element that gives the film a really strong sense of 'folklore'. As was said when the awesome trailers and clips were coming out, this film really has to be seen to be believed as it truly is a stunning piece of work. While the plot is kept pretty basic, the characters that do pop up now and then are all believable, and the script is well written as to not take things too seriously, there is an element of fun amongst all the chases, hunting and moments of pure dread. Seeing the students covering themselves in 'troll essence' is a brilliant scene, as is the Troll Hunter attempting to get a blood sample from a troll to find out what is making them more aggressive. When you get to this scene, and considering it is on a bridge, I guarantee you will think of John Cleese as The Black Knight in Monty Python's Holy Grail, just for the briefest of moments.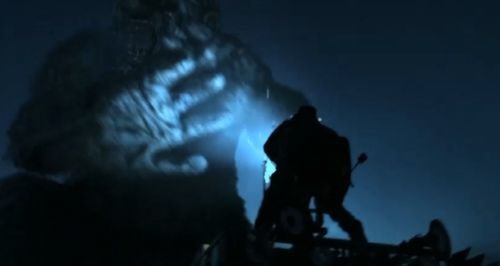 There is a lot to be said about a film that has around four big set pieces, with an ending you know is coming from seeing the trailer, and yet it can still hold your attention between those scenes. The film never over stays its welcome, and the pacing is pretty much spot on. You will laugh, you will be scared, you'll be thrilled, you'll be shocked, you'll feel sad, you'll feel emotions and you will pretty much have the time of your life for just over 90 minutes, the Troll Hunter is THAT much fun. Please note, it is NOT a film to be taken too seriously, otherwise you may find it a bit silly or pointless, but if you go in with an open mind (and granted, why wouldn't you) then there is a LOT to love about this movie, and I mean a LOT. This is superior film-making, fun film-making and very current film-making. It works on so many levels so please please see it now before the stupid American remake arrives, and it will arrive as a deal was signed today!! Honestly, Troll Hunter is simply brilliant!!
Rating:
Save