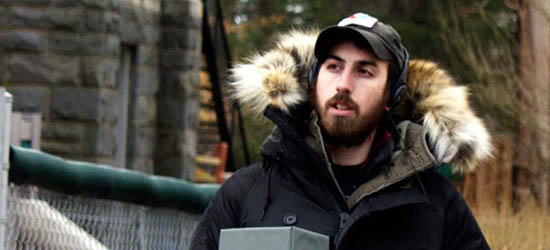 Ti West, the director of one of the finest horrors of 2009, House of the Devil, showcased his new film Innkeepers at Film Fours Fright Fest last weekend. West has made quite a name for himself amongst horror fans after House of the Devil, and even though his previous works include Cabin Fever 2 and The Roost, fans are eagerly waiting to see what the director has in store for us next.
With Innkeepers done and now doing the festival rounds (the film looks incredible by the way) the director now has a number of projects lined up, He will be directing a short film for the ABC's of Death mega horror anthology, but also he has two other films in the pipeline, Side Effects and also a werewolf movie. Here is what he said about side effects at Fright Fest:
"It's called The Side Effects … It's a science fiction movie about … it has to do with pharmaceutical testing in space and paranoia. It will be bigger budgeted, but in a way it would fill out a trilogy with House of the Devil and The Inkeepers as far as dealing with isolation and paranoia, and that kind of psychological fear, but it's set in space."
All he said about his other film is that he had written a "kind of werewolf movie" for another company, but was keeping quiet about the pot details. The best we get from this is the fact there are at least two new Ti West films due in the next year or so, one of them being a werewolf horror, and that, my dear readers, is a very good thing!
By Matt Wavish