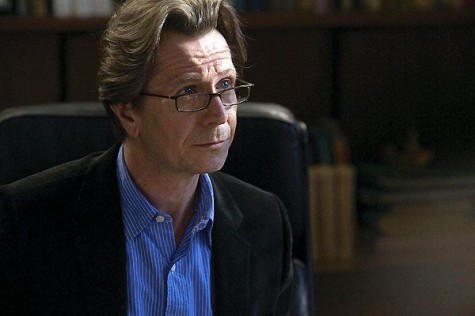 Gary Oldman is without doubt one of my favourite actors of all time, so you can imagine how excited I was to learn of this quite fantastic news today! We told you the other day how the live action version of Akira has now got the go ahead from Warners, and that Jaume Collet-Sera has now officially signed on to direct, but some casting news has now also been rumoured, and its very good!
Firstly Tron: Legacy's Garret Hedlund has been in talks to play Kaneda for the past week and it is looking ever more likely that he will be taking that part. However, some even better news started to circulate earlier today.
Our very own Gary Oldman has been approached to play Colonel, and if that wasn't exciting enough, Helena Bonham Carter has also been offered the role of Lady Miyako!
Now, with the film moving from Tokyo to a futuristic Manhattan wihch is plagued with biker gangs, and with so many budget issues, directors  and also cast walking, it seemed the live action Akira movie was doomed. Not now, and if Oldman and Bonham Carter do take the roles Akira suddenly becomes a very hot project indeed!
More as it happens.
By Matt Wavish