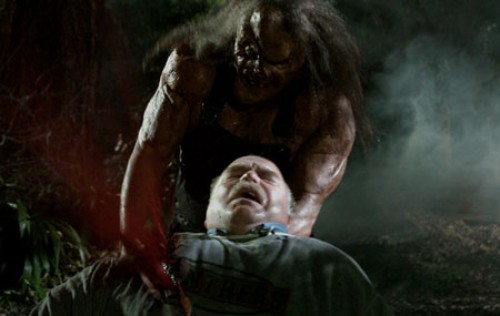 Hatchet 3 has finally bagged a director in a decision which seems to have taken forever to decide. Adam Green announced months ago that he would not be directing the third film in the franchise he created, and speculation has been riding high as to who would take over from him. Green is not leaving the project entirely, and will be working very closely with the new director.
Making his directorial debut is BJ McDonnell, the fella who helped make the first two movies as cameraman. Green clearly has faith that McDonnell has the skills and dedication to pull off a third film, and just have a read if his comments:
"BJ was not only the camera operator on the first two Hatchet movies. He was there alongside me creating every shot, working closely with me to craft each scene, moment, outrageous kill, and performance. He is absolutely beloved by the entire HATCHET family and his experience on everything from huge studio films to smaller independent productions will ensure that he will do the franchise proud."
"BJ" is clearly over the moon at the decision:
"I've been with the Hatchet team from the very beginning and am honored and thrilled that Adam has handed me the reins on this third movie. I grew up watching horror films and like Adam Green, I'm a true genre fan at heart. I have been waiting for an opportunity like this to step up and make my directorial debut with something I love and know inside and out. Working together with Adam, we plan to make a kick ass movie!"
Synopsis:
The movie will continue the story of fearsome villain Victor Crowley, the iconic killer who first made his gruesome mark in 2007's groundbreaking Hatchet. Green's Hatchet II made headlines as the first unrated independent horror film to be exhibited by a major chain (AMC Theatres) in more than 25 years when it opened last fall and went on to become a best selling DVD and On-Demand title. With cast and other production details to be announced shortly, HATCHET 3 will continue where Hatchet 2 left off, as a young woman sought revenge on the malevolent monster that killed her family while they were fishing in Louisiana swamp country.
By Matt Wavish