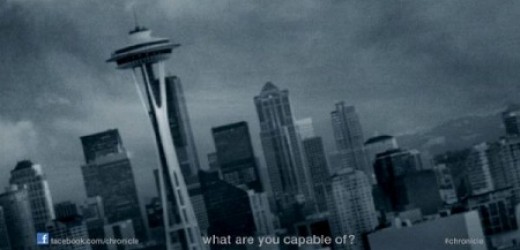 Josh Trank's Chronicle will be arriving in US cinemas 3rd February 2012 and will no doubt arrive here in the UK shortly after. The trailer has recently been released and we have it right here for you, and it is something truly amazing!
Whether your a fan of superheroes or not, there is no denying that this film looks stunning as three students get themselves some special powers and decide to document their shenanigans. As expected though, these new found powers go to their heads and things get out of hand. Watching the trailer what really go me was just how incredible the special effects look, and I am a sucker for all things hand held anyway so I am really looking forward to this.
Trank directs from a story written by John Landis, and the film stars Michael B. Jordan, Michael Kelly, Dane Deehan, Ashley Hinshaw and Alex Russel.
Synopsis:
Three high school students and friends make an incredible discovery, leading to them developing uncanny superpowers beyond their understanding. As they learn to control their abilities, and initially use them to their advantage, their lives start to spin out of control, and their darker sides soon begin to take over.
By Matt Wavish
[youtube]https://www.youtube.com/watch?v=i-M5Qx57_UU[/youtube]