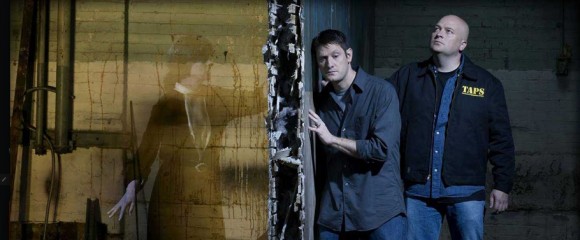 I do live found footage horror, and generally I get excited at the mere mention of the genre, but today for the first time I have read some news of a found footage project that actually has not got me very excited. Why? Well, for starters it has been announced that Rob Letterman is directing, and to be honest he is not exactly accustomed to the world of horror, directing such films as Gulliver's Travels, Monsters VS Aliens and Shark Tale. However, I do believe that everyone deserves a chance, so I won't let his past films get me down too much, and here comes the second problem, the plot.
Universal have said the film will be "loosely based" on their show Ghost Hunters, and that the actual film will centre of a bunch of stoners who claim to rid haunted houses and the like of ghosts, earning a small fortune while doing it. One day they go to a house that is actually haunted.
Now, I don't know about you but the plot sounds incredibly like Grave Encounters, only with a very slight twist in that these kids claim to get rid of ghosts rather than spend an evening with them. Anyway, that is all the details released so far, but no doubt there will be more, much more as it develops.
By Matt Wavish